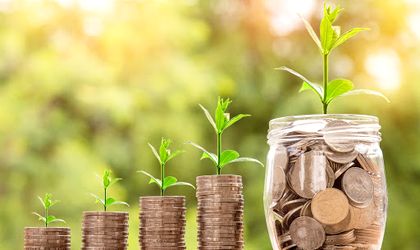 In the case of a financial emergency, most people don't think of their life insurance policy as a possible source of much-needed cash. However, before deciding to get funds from your life insurance policy, you should first consider the effect on your tax liabilities and the risk of leaving your family short of funds if you die.
There are different types of life insurance and not all of them provide you with cash value to withdraw from the policy. For example, term life insurance which is commonly the most affordable doesn't qualify for cash value payouts. On the other hand, permanent or whole life insurance, which is considerably more expensive provides a way to cash out, as a fraction of the premiums is paid into an investment fund. 
The amount of cash you can withdraw from your life insurance policy depends on a few factors including how old the policy is, the level of premium, and how you will tap your life insurance for cash value. 
For those who need to access funds in their life insurance policy, there are four possible ways to do this which you can get a good idea about below. 
Sell Your Life Insurance Policy 
The process of selling your life insurance to a third party for cash is also known as life settlement or viatical settlement, which is commonly done through a broker in the United States. The process involved varies from state to state but follows common practices, so if you are from  Philadelphia, here is a guide to Pennsylvania life settlements that provides you with a good reference point. Simply put, after someone buys your life insurance policy, they are required to pay the policy premiums but receive a payout upon your death. 
When going through life settlement you may be asked questions about your health, age, and how long you had the policy for. This information is useful for insurance brokers to value your policy. 
Most brokers only buy life insurance policies from individuals aged 65 years or older, due to shorter life expectancies equating to more valuable policies. It is standard for brokers to only consider life settlement for policies worth more than one hundred thousand dollars. 
Organizing a life settlement may be a good option for you if you no longer have dependents relying on your income, or you cannot afford to continue paying the premiums. 
Although life settlements can save you money on premiums and return some cash value, there are some drawbacks you should be aware of such as the difficulty of selling, low returns of around 25% of the policy's value, brokerage fees, and tax liabilities. 
Cancel Your Life Insurance Policy
One option of getting funds from your life insurance policy is to cancel it, allowing you to receive the surrender value minus relevant fees. 
The amount you receive after canceling a life insurance policy is determined by how many years you have paid premiums for, if it is a shorter period then you may have to pay a penalty for early cancellation. Also, if the pay-out is greater than the total amount you paid in premiums then you may be liable to pay tax.
Most whole life insurance policies contain a cash surrender value that can be claimed inside the surrender period which can last up to a decade or longer after signing the policy.  During the surrender period, if you cancel the policy the broker will receive a percentage of the cash surrender value as a penalty or even keep the whole cash value if the premium total is low. Therefore, it is often unlikely you will receive a large cash sum from simply canceling your whole life insurance. 
Take Out A Loan On Your Life Insurance
Another avenue for accessing funds in your life insurance policy is to borrow against its current payout value, which can also be used to pay premiums if cash flow problems ever arise. 
Borrowing from your life insurance policy is much simpler than borrowing from the bank as there is no application process and an added benefit is that loans from your policy do not show up on your credit report as other debts would. 
Withdraw Cash From Your Policy 
When a life insurance policy has enough cash value, it is possible for the holder to simply withdraw funds from the policy, however, this can significantly decrease the payout your relatives will receive when you die. Withdrawals below the number of total premiums paid are not subject to income tax. 
Retrieving cash from your life insurance policy can be a real bonus or even a lifesaver if you are going through hard times. Fortunately, there are several ways to access life insurance policy funds whether that be through a life settlement, loan, or withdrawal.