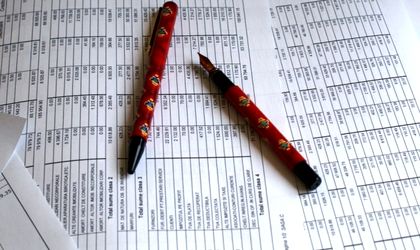 The volume of processed financing requests has increased fivefold in the first semester of the year compared to the second half of 2018, according to Instant Factoring. For the second half of the year, the company expects to maintain the increase in the volume of funding granted. The financial objective for the year 2019 is the achievement of a volume of financing granted to micro-enterprises in Romania amounting to EUR 15 million.
The average amount of funding for an invoice was about EUR 2,300 in the first part of the year, with an average payment term for invoices accepted for funding over the 32-day period.
In terms of frequency, Instant Factoring's financing requests in the first half of the year came from industries such as: trade and distribution (22 percent), transport (19 percent), services to enterprises (18 percent) and construction (9 percent).
"In addition to sectors with intensive financing needs, we are seeing an increase in funding applications from micro-companies in the business services sector, where we find a significant number of management or financial consultancy firms, advertisers and others. Factoring solutions are perfectly applicable in this area and cover the need for short-term cash, given the long payouts of their customers, large companies and generally stable, but who pay hard. In fact, it is one of the most profitable industries at the level of micro-enterprises with a turnover of up to EUR 500,000, with RON 4.65 billion profit at a turnover of RON 11.66 billion, from the preliminary public data valid for 2018," says Adina China-Birta, Country Manager of Instant Factoring.
According to the representatives of Instant Factoring, in the most common industries of which the debtors come: transport (18 percent), trade (18 percent), services provided to enterprises (7 percent), constructions (7 percent), equipment and metallurgy (6 percent).
Instant Factoring's mission is to facilitate the development of small businesses by providing them with flexible and innovative financing solutions by converting the invoices into the payment term into cash. The financing decision is taken within an average of 2 hours, due to the advanced technology available to the platform, and within 24 hours the client receives the money in the account. The entire process of risk assessment and operations management is automated and fully online, all being fast and transparent and without requiring additional documents for amounts up to RON 50,000. Overall, Instant Factoring offers online invoices with individual amounts up to EUR 100,000.