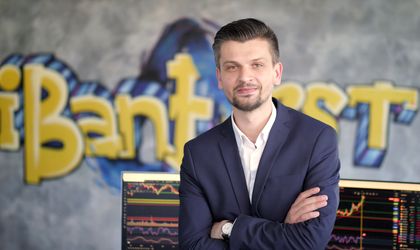 For Alin Latu, Country Manager Romania at iBanFirst "analysts anticipated these figures, and they should not cause too many movements on the foreign exchange market. The issue is long-term anticipation. Consensus expects a mild recession/stagnation and "tighter for longer" monetary policies in 2023."
We are at a crossroads: two opposite scenarios are possible, according to iBanFirst fintech, one of Europe's largest providers of foreign exchange and international payments.
If employment figures are contained, we could see a brief reappearance of Goldilocks (an ideal state for an economy whereby economic growth is neither too hot to cause an inflation nor too cold to cause a recession).
On the other hand, a long and deep recession cannot be ruled out. Given the volatility and uncertainty of the current in-between situation, central banks are trying to fulfil their role to maintain the balance. Most of them have done a fine job until now (with the exception of the Bank of Japan stubbornly maintaining an accommodative monetary policy as inflation rises).
In 2023, the labour market will be calling the tune
"On the medium term, the evolution of the labour market is the single factor that could push central banks to pause or reverse their monetary policies next year. Said differently, the CPI (Consumer Price Index) sets the pace of hikes, the labour market determines the terminal rate. In the short- and medium-term, we think central banks still have plenty of room to tighten monetary policy.

In the United States, job creations are no longer running at a stunning level of 600,000 new jobs per month, as was the case at the start of 2022. Monthly job creations are currently around 270,000. They reduce the assumption of an imminent recession in the United States while raising fears of continued pressure on wages. All of these elements are encouraging to keep pressure on rates." 
EUR/GPB: Heading into 2023, we suspect sterling will struggle to make substantial further gains against its major counterparts, especially the euro. Net speculative positioning is still bearish on sterling (which has been the case since February 2022).
EUR/CHF: The central bank's current FX policy is to keep the real CHF exchange rate stable as it wrestles with an uncomfortably high level of inflation. This means further nominal CHF appreciation in the coming weeks and probably for the first part of 2023. We still believe the EUR/CHF will head back to the 0.95 area, but perhaps less fast than initially anticipated. As long as the cross remains under parity, there is little to no room for a sustained uptick.