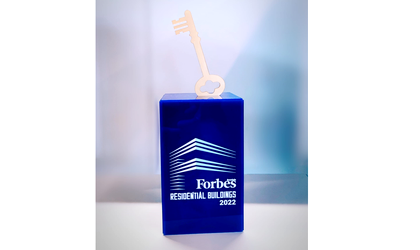 IMPACT Developer & Contractor, one of the biggest residential real-estate developer in Romania, was awarded for its long time presence and achievements on the local market at "Forbes Residential Buildings 2022".
The company received the award for "The first real estate developer listed at BVB with over 30 years of activity and a capitalization of more than one billion lei".
"We are very honored and also very motivated by this important award. We will continue to innovate as we always did and will develop big residential communities at the highest industry standards as BREEAM Excellent and nZEB", said Constantin Sebeșanu, CEO IMPACT Developer & Contractor.
In the first quarter of 2022, the developer closed with a 16,96 mil. lei gross profit, up 49% compared to the same period of last year, despite the difficulties on the market such as last wave of pandemic and the conflict in Ukraine. The first quarter of the year also brought the inclusion of IMP shares in the Global Micro Cap FTSE Russell indices, part of the FTSE Global Equity Index Series (GEIS) for Emerging Markets. IMPACT's inclusion in the index series came as a result of meeting the capitalization and liquidity criteria.