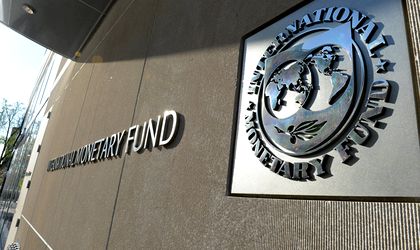 The International Monetary Fund (IMF) has revised down its estimates for global growth, warning that the expansion seen in recent years is weakening at a rate that is somewhat faster than expected, CNBC reports.
The IMF now projects global growth at 3.5 percent in 2019 and 3.6percent in 2020 – 0.2 and 0.1 percentage points below last October's projections. This is the second downturn revision in three months.
Even though the downward revisions are modest, the Fund warns that "the risks to more significant downward corrections are rising." Financial markets and trade tensions have become more intertwined recently, tightening financial conditions and escalating risks to growth.
"Within the euro area the significant revisions are for Germany, where production difficulties in the auto sector and lower external demand will weigh on growth in 2019, and for Italy where sovereign and financial risks—and the connections between them—are adding headwinds to growth," the IMF writes.
For the US, while expansion continues, the forecast sees a deceleration as fiscal stimulus unwinds.
In advanced economies, the IMF predicts that growth will slow from 2.3 percent in 2018 to 2 percent in 2019 and 1.7 percent in 2020.
In the case of emerging and developing economies, growth for 2019 has been lowered by 0.2 percent, to 4.5 percent, mainly because of a large projected contraction in Turkey. However, these countries are expected to rebound to 4.9 percent growth in 2020, when a recovery is expected in Argentina and Turkey.
"A range of triggers beyond escalating trade tensions could spark a further deterioration in risk sentiment with adverse growth implications, especially given high levels of public and private debt," it said.
The triggers include a no-deal Brexit, financial issues in Italy, a long US federal government shutdown and a deeper slowdown in China.
The IMF's first policy recommendation is that countries resolve their trade disagreements as soon as possible.
"Across all economies, measures to boost potential output growth and enhance inclusiveness are imperatives," the analysis shows.