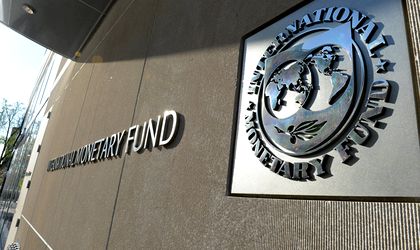 Romania's progress in convergence towards the more advanced EU economies could suffer a setback that hurts the real incomes of retirees and poor people particularly hard, unless current government policies change course, according to International Monetary Fund (IMF)' Staff Concluding Statement of the 2019 Article IV Mission.
Consumption-led growth has remained strong, raising people's incomes toward those in advanced Europe, IMF indicates.
"However, macroeconomic imbalances have also deepened: fiscal and current account deficits have widened and inflation pressure is rising again. Unless policies change course, the progress in convergence could suffer a setback that hurts the real incomes of retirees and poor people particularly hard," the report says.
"A more balanced policy mix is needed to reduce the likelihood of such a setback: first and foremost, fiscal consolidation complemented by monetary tightening and greater exchange rate flexibility. Additionally, policies need to become more predictable and governance improve to enhance the medium-run prospects of income convergence," IMF experts added.
The international institution warns that Romania needs a change in the course of policies to reduce the likelihood of another boom-bust scenario.
"A downturn tends to weigh more severely on the income and living standards of the poor. Whereas growth is currently projected to remain around 4 percent in 2019, fueled by wage increases and consumption, the current account deficit is projected to exceed 5 percent of GDP," the report points out.
Additional measures
Over the medium term, the current account deficit is projected to remain elevated, while GDP growth slows, reflecting lost competitiveness, according to the IMF.
"More balanced policies and re-energized structural reforms are necessary to support long-term growth potential and sustainable income convergence toward the advanced EU countries," the report added. .
The Romanian government needs to take additional measures of 0.9 percent of GDP in order to achieve its budget target deficit in 2019, according to IMF experts.
"Achieving the 2019 budget target deficit of 2¾ percent of GDP would be the first step. In our estimate, meeting this target would require additional measures of 0.9 percent of GDP," the report estimates.
A credible commitment to reduce the deficit to 1½ percent of GDP by 2022 would further strengthen the confidence in the budget framework and help reduce vulnerability, according to the IMF.
No money to raise pensions
The IMF considers that the pension law currently under parliamentary discussion warrants a reassessment to balance social needs and fiscal sustainability.
"The provisions in the current bill would create new spending of about 4 percentage points of GDP. This would add a severe strain to the government finances, burden the young generation, and crowd out other priority spending on public investment, education and health," the report warns.
The IMF asks for structural fiscal reforms that would facilitate and sustain medium term fiscal consolidation.
"To improve revenue collections, strengthening the revenue administration (ANAF) is critical, including by modernizing the IT system and adopting modern compliance risk management to ensure that everyone pays what they owe," the report indicates.
Given the numerous changes in recent years, the tax system should be carefully examined to identify distortions and areas where revenue gains are possible, according to the IMF experts.
"Room for improvement exists on the expenditure side too. The budget structure can be improved by moderating growth in rigid spending—the wage bill and pensions—while making room for more investment. Expenditure efficiency can be improved by further strengthening the procurement process and expenditure reviews," the report says.
PPP projects entail "substantial risks"
According to the IMF, efforts are needed to improve investment in public infrastructure, including to achieve more effective absorption of EU funds.
"To this end, special emphasis should be put on strengthening public investment institutions. Public-private partnerships often entail substantial risks," IMF experts warn.
The IMF recommends that such projects should be subject to careful analysis of their value-for-money, fiscal risks, and alternative financing options (e.g. EU funds).