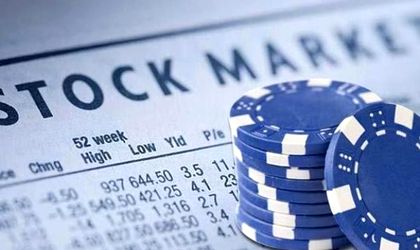 Blue chips are stocks that have been around for a long time. They have many years of history behind them, which means their prices tend to be stable and reliable. These stocks also tend to be among the most profitable on the market because they have proven themselves over time as reliable investments.
What Are Blue Chip Stocks
Blue chips are stocks of large, well-established, and financially sound companies. These companies have a long history of paying dividends and have strong balance sheets that can withstand economic volatility. They may also be considered one of the safest bets out there due to their low level of turnover.
Why Invest In Blue Chip Stocks?
As mentioned above, blue chip stocks belong to companies with a long history of paying dividends. These stocks pay out dividends regularly and have been doing so for many years, which means you don't need to worry about whether or not your investment will be worth anything when you sell it at a later date. Also, they tend to be very stable as they rarely go bankrupt or suffer from any other form of financial distress. This makes them an excellent choice for investors who want their money working for them rather than getting eaten up by inflation over time. Additionally, they tend to be highly recognizable brands—so much so that people know exactly what they're buying when they buy these stocks. Below lets us explore the merits and demerits of investing in blue chip stocks.
Pros And Cons Of Investing In Blue Chip Stocks
Pros:
Blue chip stocks are considered to be the safest type of stock. Because they're so well-known and respected, you can expect them to hold their value over time. This makes investing in these companies a good idea because they will likely outperform other investments.
The dividend payments from these companies are usually very high—that's why people like companies like Coca-Cola or IBM. These dividends help make up for any losses incurred during bad times, like at times of inflation.
Cons:
It's harder for these companies to grow at the same rate as smaller competitors. The larger size of blue-chip stocks means they have less flexibility when making decisions about their business model.
What To Consider When Investing In Blue Chip Stocks
Before you buy a blue chip stock, it's important to understand the company.
First and foremost, what are their earnings? What is their dividend yield? How much do they pay out in dividends per year? The more you know about this metric, the better prepared you'll be when it comes time to sell your investment and move on with your life.
Next, consider the dividend growth rate. This number helps determine how fast or slow a company's dividend payments will grow over time.
How To Choose The Best Blue Chip Stocks For Your Portfolio?
The first thing to do is check out the company's market capitalization. This is the total value divided by the number of shares outstanding—that is, how many people own it. The higher this number is, the more value there will be for anyone who owns it and vice versa. This is a simple way to determine whether or not you should invest in a particular stock. You can get this information from Yahoo Finance or Google Finance; just type in your favorite blue chip stock and click 'More Info' at the bottom right corner of your screen.
Also, consider the return on equity (ROE) and return on assets (ROA) a blue-chip stock offers and compare it with similar companies' numbers before choosing what type suits your portfolio needs/wants best.
That said, remember, blue-chip stocks are companies that have been around for a long time and have proven their ability to grow and thrive in the market. These are the best investments you can make because they offer stability, income, and growth potential all in one package. They're also more likely than other types of stock to remain valued at their original price when they go up or down over time.