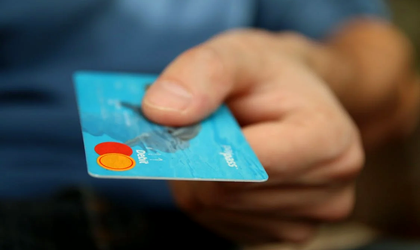 If you are thinking of opening your own business and want to work with a merchant account provider, you should be aware of the importance of knowing more about them. But it can be challenging to find a trustworthy merchant account provider, especially if you don't see what you want.
When choosing the right merchant account provider for high-risk payment processing, you should keep a few essential things in mind. For example, what is their pricing model, and how many reviews have they received? Hence, read on to find out what information you should be looking for before deciding whom to choose as your merchant account provider.
Who Is A Merchant Account Provider?
A merchant account provider helps people accept credit cards and electronic payments. A merchant account is like having a business bank account, in which the merchant can keep their money separate from their bank account. With a merchant account, the merchant has an ongoing relationship with the provider of the card processor services, giving the merchant access to benefits such as discounted rates on processing fees. There are several merchant account providers, but banks and credit unions are the most common. These providers typically charge higher fees than others but offer a more comprehensive range of services.
Tips To Consider When Choosing A Merchant Account Provider In 2022
When deciding on a merchant account provider, it is essential to remember that not all providers are the same. It will help if you are looking for different things while searching for a reputable provider, including fees, customer service, fraud protection, and many more. Following are some of the ways we have mentioned. So, let's check them out:
1.    Find A Company With A Strong Customer Service Reputation
Customer service plays a vital role in deciding whether the customer will remain a customer or leave. So, when choosing a merchant account provider, it is essential to select a reputable merchant account provider who is good at what he does. Following are some ways to evaluate how your merchant account provider performs: How long has the agent been in business? How many transactions have they processed? What kind of volume do they typically handle per month? Who are their clients? Have any of those merchants paid their bills in full at the end of the month? Or have they taken them to court?
2.    Compare Their Pricing With Other Merchant Account Providers
The price is essential to consider when you're looking for a Merchant Account Provider. The payment processing cost is one of the most significant expenses a merchant has to pay, and it can substantially affect your profits. Therefore, you need to select an account provider with a low fee. Some companies charge a flat fee per transaction, while others charge either a percentage or fixed price, depending on the payment method. Hence, sometimes comparing your account with several companies can give you the best value for your needs.
3.    Look For Their Cost-Effective Services And Expertise
If you are looking for a cost-effective merchant account provider, then it is always preferable to compare their quotes with others to get the most competitive deal. Another essential aspect that should get considered when choosing a merchant account provider is whether the provider has enough expertise in this area. Suppose they have sufficient experience in providing such services. In that case, they can quickly provide you with all the necessary details regarding the account types and other information you require.
4.    Check Out The Customer Ratings, Reviews, And Testimonials
Check out the merchant account provider's ratings, reviews, and testimonials. It shows that they have an established reputation, which is good when selecting a provider. It also gives information such as how satisfied customers were with your products and services, their expectations, and other things. You can check out all their reviews on Google or Yelp and consider whether there are any complaints about them. If so, do not consider this positive feedback for your merchant account.
5.    Research The Merchant Account Provider's Support Structure
The reason is that it will help you determine the company's strength. Some companies can offer a broader range of services, but if you need one thing more than another, then the company cannot be perfect for you. The credit card processor's support structure plays a vital role in determining the capability of that organization. Also, one of the good tips to remember is that it's not only essential to find a merchant account provider with low fees but also one with a variety of services and a unique offering.
Conclusion
Finding reputable merchant account providers is essential if you're looking to start or grow your business. Multiple scam artists are looking to take advantage of hopeful entrepreneurs, so it's crucial to research and find companies with a good history of providing quality services. It could be hard to decide which provider is right for you. However, finding a reputable provider should be relatively easy if you know what you're looking for and how to research it.