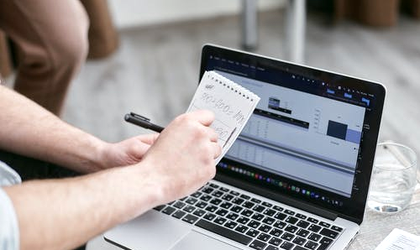 Are you in need of a personal loan but don't know where to start looking? Don't worry. You're not alone. With so many lenders online, it can be hard to determine which one is right for you. That is why this article will share some tips on finding a reputable personal loan company online. So whether you need a loan for medical expenses, home repairs, or want some extra cash, keep reading for the best advice.
Here you can find the list of best no credit check loans in 2022:  https://www.abcactionnews.com/sponsor-generated-content/best-no-credit-check-loans
Do Some Research Before Applying
It's also a good idea to do some research before applying for a personal loan. This way, you can be sure that you're getting the best deal possible. There are a few things you can do to accomplish this:
Compare interest rates at different lenders.
Look for companies with no origination fees or prepayment penalties.
Read the fine print. Make sure you understand all of the terms and conditions of the loan before signing anything.
By taking the time to do your research, you can ensure that you're getting a personal loan from a reputable company. And, in the end, that's what you want peace of mind knowing that you're dealing with a trustworthy lender.
Check Their Credit Requirements
Different companies have different credit requirements, so you will need to know upfront what they are. Some will require a lower credit rating than others while still offering the same type of loan. If you have bad credit, it can be challenging to get a loan. However, there are options available to you. You can get a loan with bad credit if you need money quickly and don't want to wait for a traditional loan. There are several types of bad credit loan companies, so it's essential to do your research before deciding which one is right for you.
Know What The Interest Rates Are 
Another important thing you need to know is how much the interest rates will cost you, which will vary from company to company and from loan type to loan type. If they do not show their rates on their website, there is a good reason. Never borrow money without knowing how much you will pay in interest. Interest can accrue very quickly depending on the rate making the loan unpayable. Hidden interest fees can be one of the most common ways lenders trick people.
Ask For a Recommendation
If you're not sure where to start, you can always ask for a recommendation from a friend or family member. They may have had a good experience with a specific company and be able to recommend it to you. Alternatively, if you know someone who has recently taken out a personal loan, they may be able to give you some advice on which company to choose. Either way, it's always helpful to get recommendations from people who have already gone through the process. It will help save you time and energy searching for the right company.
It Should Offer Affordable Payment Methods
A reputable company should offer installment loans. It will help ensure that you have more time to pay back your loan and make affordable monthly payments. Additionally, the best installment loans often come with lower interest rates than other types of loans. So, if you're looking for a reputable company to borrow from, be sure to check for this feature. It could save you money in the long run.
Look at More Than The Interest Rate
Although you want to find a reputable personal loan company with low-interest rates, this does not mean that you should choose the cheapest option out there. Sometimes the loans are not worth it because they come with fees and other rates too high. Only take out a loan with the cheapest rates if it comes with no fees whatsoever. Otherwise, you may end up paying more than twice what you need to pay.
Read Online Reviews
Reading reviews can give you an idea of other people's experiences with different companies. If you see many negative reviews, that may signify that the company is not reputable. However, it's important to note that not all negative reviews are accurate. Some people may leave bad reviews because they didn't understand their loan terms or had a poor customer service experience. Additionally, be sure to check the Better Business Bureau (BBB) website for information on specific companies. The BBB is an organization that rates businesses based on their customer satisfaction and complaint history. So, if you're looking for a reliable company, the BBB is a great resource to consult.
When choosing a personal loan company, it's essential to do your research. Not all companies are created equal, and some are more reputable than others. By reading online reviews, asking for recommendations, and checking the credit requirements, you can narrow down your search and find a reputable company that is a good fit for you.