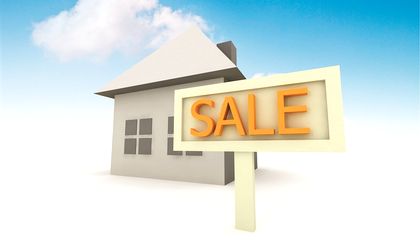 With the tightening of conditions for securing a mortgage, today's local banking market offers would-be home owners fewer opportunities to buy a house on credit. The higher deposits required, shorter loan periods and lower income multiples banks will lend are some of the difficulties that potential buyers may face.
By Anda Dragan
Lending has been hit hard by the recession, with credit rapidly drying up, and mortgages are no exception. But despite the crisis, some people still want to buy a house, and are interested in how to go about securing a mortgage. In the current context, what issues must be considered when buying a house?
Have property prices got out of sync with salaries? Is it still possible to get a mortgage for a home during a recession? First-time buyers are asking themselves these sorts of questions.
In response, real estate portal Imopedia.ro launched last October House Hunt (Goana dupa Casa), the first online reality show for people interested in the minutiae of getting on the property ladder.
The initiative was meant to clear up some important aspects of buying a home, from house-hunting to choosing the method of financing, including the national First House scheme (Prima Casa). All of these indicate that people are still interested in buying a home.
According to a public opinion survey conducted in 2008, young people cite low salaries, expensive property and inaccessible credit as the main barriers to home ownership The same study found that over 90 percent of young people were being prevented from buying their own place by these conditions. How hard is it for someone to get a mortgage? Even bankers say that the volume of credit has fallen due to tumbling consumer demand, with a key role played by the tightening of credit conditions.
"For example, the minimum deposit has increased again to 20-25 percent, and the maximum period for which credit can be obtained has been significantly reduced in some cases. Besides, even very high earners are not allowed repayments to make up 70 percent of their monthly salary," says Marius Serban, senior editor at Conso.ro. He added that the maximum limit of debt is generally 40-50 percent of earnings.
So lack of money seems to be the main obstacle to buying a house. "Secondly, there is the lack of market transparency, in addition to the fact that transaction prices are not known," says Razvan Muntean, general manager of Imopedia.
But in his opinion there is good news too: much lower property prices compared with previous years, much greater supply and a more flexibility in negotiations from sellers.
"If people are not eligible for the national program First House, it is very hard for them to buy a house on credit. In addition to the higher advance (25-30 percent of the acquisition price), customers will have great difficulty in getting a loan because of the decreased maximum limit of debt. This is exacerbated by the high cost of the credit," adds Serban.
Lenders are now paying more attention to the credit documentation compared with previous years. Customers are sometimes obliged to submit further documents on top of the standard ones, to prove their place of residence.
"Some lenders also require their customers to provide affidavits in order to prove their address or a statement signed by the owner of the apartment they are renting," explains Serban. Lenders are also being stricter about checking out the potential borrower's job.
Despite the crisis, the chances of borrowing money have not entirely evaporated, but buyers need to understand that credit is not being handed out as freely as it once was. With higher levels of unemployment and gloomy expectations for jobless totals for the near future, in addition to falling incomes, it is natural for lenders to be more cautious before approving the issue of tens of thousand of euros to a potential customer.
"What's more, even bankers are saying that those on high incomes in management positions are the first to be refused because their jobs could be the first to be restructured," says Serban.
The sole benefit of taking out a loan now is that the borrower can buy a house for much less money than has been the case of late. And in two or three years it may be possible to re-mortgage under much better conditions.
"In times of crisis, credit is more expensive and hard to achieve, which may be reflected in lenders' conditions. Aside from the First House program, mortgages are less attractive than in the past," adds Serban.