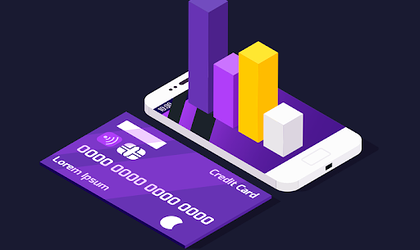 Credit repair companies promised to eliminate negative items in your individual credit standing report which can improve your credit score. A good credit score is the goal of many people especially if they are planning to venture into something which requires funding. On the other hand, if you are struggling with a bad credit standing, you can seek assistance from credit repair companies to help you rebuild your credit report. These companies are like auditors who review your credit report and check for matters that can be improved or removed. 
There are many credit repair companies out there and all of them are promising to do the work. These companies are trying to persuade people to seek them out if you are having a hard time rebuilding their credit score or simply if you want an expert to lay eyes on your credit report for assessment and improvement. A review at Observer.com has a list of the best credit repair companies wherein you can check out the top-rated credit repair companies that have been proven and tested through times that they can do what they are talking about. These companies have their own strategies on how they deliver exceptional results to their customers. 
So, How Does a Credit Repair Company Clean Up Your Credit Score? 
Credit Reports
First things first, credit repair companies communicate with credit bureaus, debt collectors, financial institutions on your behalf. You don't have to show yourself to these organizations to have a negotiation, you just have to let it be done in the hands of credit repair companies. Credit Repair companies have their own strategy to convince a credit bureau on how to remove negative credit report entries, by doing this, those credit bureaus will certify that you are a responsible debtor. There are many ways credit repair companies do to help you level up your credit score. They can send emails through the internet but physical mail will do the math also, these companies adapt to the "jamming" method. In this method, credit repair companies will send out a large volume of mails, when credit bureaus know about this, they would eventually delete any negative information. 
Dispute Negative Entries
In this manner, your credit repair company will be able to let you breathe in. They will be notifying financial institutions about the items that need to be disputed. Some of the items that can be disputed are incorrect late payments. The importance of prompt payments will be reflected in your credit standing report, thus making it a ticket to a good credit report. Humans as we are, we are bound to making mistakes, and it can happen anytime. Payment history does not only show the figures, but it is a window to your personality. So, they are mainly communicating with financial institutions that you are connected to and evaluate your credit performance too, in order for them to come up with the best solution for you. 
Recommend Other Ways to Improve Credit Score
Some companies do credit counseling to their customers. This is to help you create a well-planned credit plan in the future. Some companies monitor your credit activities and identify certain areas to improve on. Aside from rebuilding your credit profile, credit repair companies teach also financial literacy to customers and even educate customers with better credit habits. This is to promote well-being to customers financially. The goal of a credit repair company is that their customers will be able to maximize their credit capabilities.
Credit repair companies do not guarantee fast results, but they'll surely help you improve and rebuild your credit profiles. It's all up to you to do your research and read reviews. As have been mentioned earlier, this is how credit repair companies can help you clean up your credit score. Solutions must be tailored-fit to a person's needs. You'll know their genuine care to help you in the consultation process. Consultation is where you talk your pain points to the credit repair company that you are working with, from there, the company will then be able to see a sneak peek of how does your profile look.
Now that you already know what a credit repair company can do to help you. You already have an idea how are they going to help you clean up your credit profile. So, before planning out to take a new loan or mortgage, have the time to have it check in a reputable credit repair company that you trusted. Sometimes hiring experts to evaluate your credit standing is more efficient than doing it on your own.