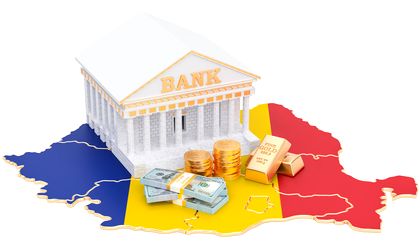 A historical move happened after the first semester of the year in the Romanian banking system. Banca Comerciala Romana (BCR) was dethroned from the top of the banks by Banca Transilvania after more than 10 years of reign. Banca Transilvania has reached RON 75.3 billion in assets, while BCR stayed at RON 70.2 billion.
BCR was the leader of the banks in 2006 when it was taken over by Erste Bank for EUR 3.75 billion. The Austrian bank bought a stake of 61.88 percent of the BCR shares from the Romanian state and remained leader of the system until now. Over the years, the main competitor was BRD – Groupe Societe Generale, with close values for assets.
But it was not BRD that had overtaken BCR as the leader, it is Banca Transilvania. Back in 2006, BT was just a small bank with headquarters in Cluj, trying to make its way in the system. The bank grew organically over the years, but changed the strategy after it grew big enough and started to buy small competitors.
They managed to overcome BCR in the same way; the asset value took a big jump at the end of the first half of the year compared to the end of 2017, reaching RON 75.3 billion from RON 59.3 billion after it has included the assets of Bancpost. Banca Transilvania bought Bancpost from Eurobank in November 2017, but the transaction was approved by the banking authorities in March this year and the integration of the operations was finalized in the second semester of this year.
The group around Banca Transilvania is composed of BT Leasing, BT Direct IFN, BT Microfinantare IFN, BT Assest Management, ERB Leasing IFN and ERB Retail Services IFN. Most probably there will be a further consolidation among the companies in the group, in order to integrate those coming from Eurobank, the way it was made with Bancpost.
The bank form Cluj managed to become number two in the system in 2016 when it managed to overcome BRD in the asset value.
Banca Transilvania as a group registered, in the first half of the year, a net profit of RON 865 million, up 67 percent from the last year, over BCR, that had registered RON 697 million and BRD, RON 741 million.
BCR went in the opposite way in the first half of the year, with a decreasing of the asset value, from RON 70.9 billion to RON 70.2 billion. The bank went through operational changes in the last years, investing in digitalization and in cutting costs with the goal of stability and profitability. The bank is the leader on the mortgage market where it has a share of over 20 percent.
"In the coming period, we will step up our efforts to provide competitive services, strengthen trusted relationships, and promote in particular responsible banking and credit services," said Sergiu Manea, CEO of BCR.