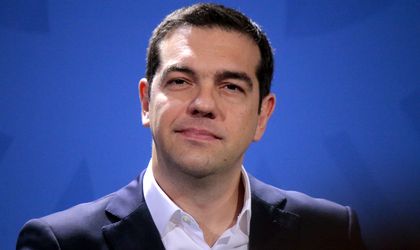 Greek Prime Minister Alexis Tsipras deemed the end of nine years of bailouts  "liberation day" and hailed it as the end of a "modern-day Odyssey." His country should never forget the harsh lessons it learned under tight financial supervision.
Tsipras' statement was highly symbolic, and he chose for it a suitable place: the Ionian island of Ithaca. Here, Odysseus, the King of Ithaca, returned home from the Trojan war after wafering lost at sea for 10 years.
The Greek PM said: "We will not commit the affront of ignoring the lessons of the bailout on Greece. We will not let oblivion mislead us."
"We will never forget the cause, or the people who led our country into bailouts," he added.
Greece's third bailout deal ended on Monday. Throughout the past 10 years, the international creditors had bankrolled the country in return for austerity and tough reforms. The creditors' inspectors have been monitoring the country since 2010.
Tsipras got elected in 2015. As part of his electoral pledge, he promised to tear up bailouts but instead, was forced to accept a loan package in order to prevent his country from entering bankruptcy and being kicked out of the euro zone.
It was the nation's third since 2010, and the country has altogether received 288 billion euros ($330 billion) from creditors, making it the biggest bailout in history.
Overall, the country has altogether received EUR 288 billion (USD 330 billion) from creditors. This is the biggest bailout in history.