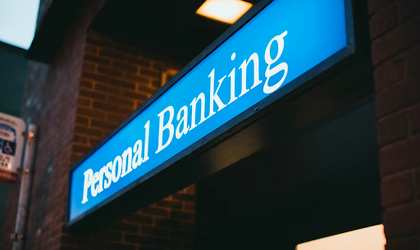 Applying for a loan is quite the common procedure for everyone around the world. Most people don't have a big bulk of money ready for buying expensive things like a house or a car or to start their own business. Banks offer people the facility of getting loans to help them fulfill their dreams easier and pay the bank back through affordable installments.
This great facility is offered based on certain conditions. If these conditions are not met, the loan can't be granted. To help make the process easier for anyone who needs a loan, we bring you a checklist of what you need to get your loan approved and start making your dreams come true.
Identification Documents
Any organization, in general, requires that you submit all documents related to your identity and citizenship. These documents are the following:
ID card and its photocopy
Birth Certificate
Proof of Military Status (if applicable)
Driver's License
In some cases, foreigners may be able to apply for loans depending on the lender. Some lenders will need a passport and a valid visa to proceed with their approval.
Employment Details
One of the most important things you must have under your belt while applying is a job. You will need to submit all your employment details, including your income statement. The bank will also ask about your tax details and confirm that you pay them regularly. A document that conveniently includes everything about your salary and taxes is a pay stub. Some companies can provide their employees with pay stubs if they have that option. In this case, you can get the assistance of a paystubs generator which gets what you need to be done in as little as a couple of minutes. This document is the most efficient way you can have a clear breakdown of your salary, how your taxes are paid, your pay rate, whether it's hourly, weekly, monthly, etc. It's required by lenders to check your loan limit and your method of payment for each month.
Credit Card Score And History
Banks need to see your credit card history and score to make sure you are able to keep up with your loan payments. People with a bad credit score are more likely to get their loan applications rejected by the bank. The best-case scenario is that they may get a small amount of money for a loan; the bank needs to make sure customers can keep up with their payments.
Papers To Verify Your Address
Another document needed for applying for a loan is your address verification. These documents can be the electric, gas, or water bills; even a phone bill will do. It is basically anything to prove this is your resident address. The bills submitted must be in your name. You can also submit the contract for buying the house you live in or your rental contract.
Even though it may seem like you have to submit many documents, they're all quite easy to attain. As much as you need the loan, the bank needs to make sure you are legitimate and are able to pay your installments without any issues.