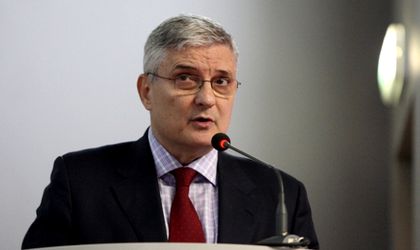 The Libra cryptocurrency is very dangerous because it would break the monetary system almost irretrievably, as central banks would lose their effectiveness, said on Tuesday Daniel Daianu, the president of the Fiscal Council, cited by Agerpres.
"Cryptocurrencies are highly speculative financial assets, and assets such as Libra – whether they rely on a bunch of assets which are considered safe or on coins – are very dangerous because they are part of the logic of those who believe that there is a need for parallel markets, the disappearance of central banks. There is such a way of thinking. The financial crisis ruined the reputation of governments and central banks, and some think we need other currencies, parallel circuits, non-hierarchical structures. So the discussion is much deeper. It is not only about the monetary system. It is not by chance that libertarians are so attached to this vision. Those who reject central banks would like to return to the world of free-banking. That is why Libra is very dangerous, because it would target billions of users and in fact would almost inevitably fracture the monetary system and central banks would lose their effectiveness," said Daniel Daianu in a speech at the Romanian Academy.
He also noted that central banks are already having difficulties in formulating and implementing their policies.
"For the future, if we put cryptocurrencies aside, which have to be very strictly regulated, I am for a very severe regulation of capital markets, of what is called the shadow banking sector. In the future, monetary policy will be a mix of a pragmatic inflation targeting and the control of monetary aggregates. Macro-prudential measures inevitably also mean the control of monetary aggregates, because we are trying to put a stop to the movement of money in the economy," added Daianu.