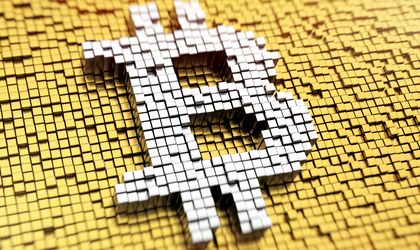 Virtual currencies are getting hyped with each passing day. Bitcoin has become the most hyped currency in the last few years. It was created in 2008 and officially digitally launched in 2009. Bitcoin can turn the current economic and monetary system into complete digitalization and shift people from manual to digital transactions. But there is still a long way to go because cryptocurrency has a short history. Before entering the crypto market, you must know the pros and cons. The market is highly volatile, and you must know the exact entry and exit time to earn maximum profit from your investment. You can use technical charts and other ways to measure price volatility. You are purchasing Bitcoin from bitcoin-eraapp.com at the right time to own maximum profit.
After purchasing Bitcoin, you must know how to secure your crypto holdings. Due to the absence of government regulation in the crypto market, there are many more chances of hacks and cyber-attacks. No illegal rule is formed if you lose your money in the crypto market. You are responsible for the loss of money or any fraud made with you because it is an unregulated and independent market. To make a safe transaction, Bitcoin uses a blockchain where all the transactions related to Bitcoin and other cryptocurrencies are recorded and verified. Blockchain stores all the transactions into an open public Ledger, and with some specific tools, anyone outside of us can view the recorded transactions. But rather than excellent security from the manual system, Bitcoin is still prone to cyber-attacks and everyday hacks.
The reason why cold storage is better for Bitcoin
Cold storage is more secure than hot storage
The first question after purchasing a Bitcoin or other cryptocurrencies is how to store your virtual coins. There are two ways to store Bitcoin online in a hot wallet and offline in a cold wallet. Both are unique and have several advantages of using them. But cold storage is considered a more secure option than hot storage.
It Is an offline wallet because it becomes more difficult for hackers and other attacks to access your crypto wallet. However, stealing coins from your offline wallet requires physical access to your crypto holdings.
Hot wallets are always connected to the Internet, or these are online wallets and have a greater risk of hacking and cyber-attack. Therefore, using cold storage is a better option to transfer your holdings from an online wallet to an offline wallet if you have invested a large amount of your savings.
You can easily and quickly access your crypto holdings when needed using a hot wallet. Whereas using cold storage, you must go through a lengthy process to access your coins to make a transaction.
Ultimately, the decision depends on using a hot or cold wallet to store your crypto investments. Both storage options are unique and have several benefits. But it is advised to use cold storage rather than a hot wallet to store your investments.
Easy process of cold storage
Cold storage means transferring investments from an online exchange to a USB drive or any other offline storage device. It helps you keep your investments apart from a crypto exchange and other online wallets, effectively reducing the risk of theft and cyber attacks.
In addition, it helps protect your details and help to prevent your privacy because it becomes difficult for attackers to track your holdings. Setting up a cold storage wallet is not rocket science; you have to download software that sports cold storage, set it up with the required details, and transfer your holdings from an online wallet to an offline device.
After transferring your holdings to offline devices, the next step is to store the devices at a secure location. For example, you can use a locker or a safe deposit box. Taking these steps can give you Peace of Mind knowing that your holdings are safe and secure.
Cold storage is excellent for keeping your Bitcoin.
Cold storage defines working without the Internet and storing your investment in offline devices. Cold storage can be a physical wallet like a USB drive or a paper wallet that has been printed out.
With the help of cold storage, You keep your holdings offline without the Internet and protect them from hackers and theft. Having cold storage means that someone gets access to your computer. The theft still needs to be able to steal your Coins. Also, cold storage helps you to protect your holdings from hard forks.
Hard forks is a software upgrade that can help create two different versions of the blockchain. Where you need clarification and the chances of losing funds become higher. Using cold storage, you are sure your Bitcoin holdings are safe and secure.
Conclusion
These are some of the ways that are used to protect your Bitcoin holdings after storing them in cold storage. Cold storage has several advantages and disadvantages. Using cold storage, you cannot access your cryptocurrency at a minimum time because there is a lengthy process you must follow up. At the same time, other storage options are available on the market that can be adopted for better access to your investments. Also, you can buy online storage, which ensures that your holdings are safe and secure under a supervision team. Get the required knowledge before adopting any storage. Because after purchasing and transferring your investment into them, there is no chance of taking a step back. There is a massive chance of getting fraud because these fake storage sites usually look the same and offer different types of benefits. Choose wisely according to your preferences.