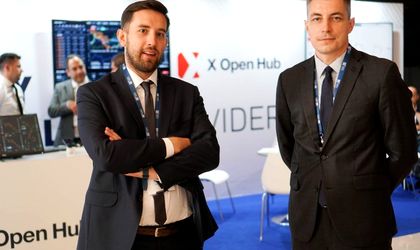 The fintech industry in Poland is developing at a very fast pace, and the number of start-ups operating in it is constantly growing. There are also new ideas emerging that are based on financial technology. What exactly is fintech? How does the industry interact with the banking system? Answers to these and other questions are found in this article
What is fintech?
Fintech is an acronym derived from the term financial technology, which refers to financial technology. The very definition of fintech is very broad because it refers to digital solutions related to the circulation of money. However, it is worth remembering that the fintech industry does not include banks, even though they also provide online financial services these days. However, only companies that operate exclusively online and do not have physical branches are classified as fintechs. In addition, these entities do not have to meet the requirements dedicated to the banking sector, as they are not banks and in many cases operate as start-ups.
Fintech industry overview in Poland
As mentioned in the introduction, the fintech industry is doing great in Poland, and new entities offering more and more interesting digital financial solutions appear on the market on a regular basis. Currently, according to the Map of Polish Fintech report, there are more than 300 companies in the sector, and most of them are entities that were established in the last 4-5 years. All this makes Polish fintech very diverse, and we ourselves often use fintech services even though we are not fully aware of it. An example is of course Blik, as well as popular in Poland online payment systems such as PayU or Blue Media. Of course, these examples are digital giants, but it is worth knowing that there are many more such solutions, and smaller players are also launching them on the market. An example is SkyCash, an application that allows you to make payments for freeways and parking meters, as well as purchase public transport tickets.
It's worth being aware that Polish fintech is not just about payments, but about a wide variety of digital services that make everyday life easier for both individuals and businesses. What might be an example? Certainly online exchange offices, led by Cinkciarz or Walutomat. Multi-currency cards have taken it a step further, the most famous of which is certainly Revolut. Fintechs are also companies that offer online non-bank loans, as well as all kinds of online financial comparison sites, such as Comperia, or Rankomat.
Fintech solutions for entrepreneurs? First of all, crowdfunding, which includes solutions such as zrzutka.pl or wspieram.to that allow you to collect money for a specific purpose, as well as platforms that allow you to sell shares of a company, such as Beesfund. In this case, it is worth noting that it is the largest crowdfunding platform in Poland and one of the largest in Central and Eastern Europe. Apart from that, fintech solutions for entrepreneurs include factoring services offered by Finiata or SMEO, for example. Using them is becoming more and more popular because it has a positive impact on the liquidity of businesses.
X Open Hub – fintech liquidity provider
Most people have certainly heard of the fintech companies presented in the previous paragraph. However, it is worth knowing that among such solutions there are also much more specialized services, which are provided, for example, by X Open Hub. This is because the company provides liquidity for many assets and provides state-of-the-art trading technology while maintaining a fully open environment. X Open Hub is a global company with over twelve years of experience in providing world-class trading technology to banks, brokers and startups. It is also worth knowing that X Open Hub is a trading name of XTB Limited, which is authorized and regulated by the UK Financial Conduct Authority (FRN 522157). The fintech is headquartered in London and operates its technology hub in Warsaw.
X Open Hub is a well-established company in the international financial system, whose services are used by more than 100 companies in more than 30 countries around the world. Examples include Unum Capital, based in South Africa, and Armenian AraratBank. The success achieved by X Open Hub proves that properly managed fintechs can successfully operate on an international scale, being an important partner for both small and large partners or financial institutions.
Fintech industry and the banking sector in Poland
The thriving growth of fintech companies means that they are now treading on the heels of banks, which is due to the fact that they provide many competitive services On the other hand, it is worth noting that it is banks that are investing both financially and technologically in fintech solutions. Moreover, many fintech start-ups are backed by banks to see how the solution will perform in the market, and then the financial institution buys out the company. This allows you to take over both an idea and an already finished business that not only has potential, but is already generating profits. As such, it is safe to say that many fintech companies function thanks to funding from the banking sector, while at the same time banks themselves and banking services thrive thanks to innovations developed by fintechs and mutual competition. The technological changes that are taking place in banking are therefore largely a consequence of the rise of the fintech industry.
In conclusion, it is important to say that the fintech industry in Poland is doing well because our banking sector is well developed in terms of digitization and, consequently, customers are positive about innovation and using digital financial services. The speed of development has certainly also been positively affected by the pandemic, as the need for social distance has popularized the use of digital financial services and convinced even the biggest skeptics. As a result, both fintechs and banks have had to further enhance the services they offer, making them even safer and more affordable.