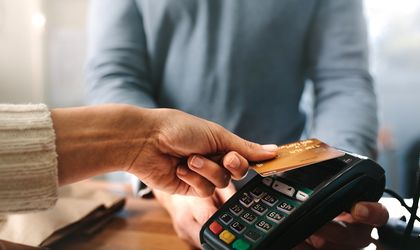 Visa in Romania launched today a comprehensive platform for small and medium sized businesses, where they can find information about the digitalisation solutions for their business, as well as special offers, with the aim of helping them adapt to the new economic reality generated by the pandemic impact.
By accessing the platform on www.visa.ro/marileafacerimici, small business owners can find practical information to develop their business online. Thus, entrepreneurs can learn how to create a website for their business, how to sell their products or services online and to promote their business on the internet to attract new customers. The platform also provides information on the benefits of digital payments for merchants and how they can drive business growth, as well as details on in-store and online card payment acceptance solutions.
The platform also enables SMBs to benefit from Visa exclusive offers and discounts of up to 85% for optimizing their business, such as: mobile and data connectivity offers or friendly options for creating a website or online store in partnership with Vodafone Romania; courier services through Fan Courier; e-learning, training, coaching and consultancy programs, both for leaders and for their teams through Trend Consult; qualified digital certificates for electronic signature and "EasyStream" document management solutions in partnership with Trans Sped; medical services through Regina Maria healthcare network; invoicing and inventory management services via SmartBill; rapid sales solutions and business administration through Ebriza; production optimization solutions through KFactory. Especially for the platform, Google has provided a playbook with tips and tricks for entrepreneurs to develop their business online, and international partners such as Canva, Shopify, Wix, Squarespace, WordPress, Facebook Blueprint, Sprout Social, Tailor Brands provide solutions, discounts or free trials for their services.
Romania has approximately 486,000 SMBs in industry, construction, trade and services that make up 99.7% of the total companies in the economy and almost two-thirds of employment, according to data from the European Commission[1]. The need for digital transformation is critical for small and medium-sized businesses in Romania that lags behind most EU states in integration of digital technology, according to the European Commission's 2020 Digital Economy and Society Index (DESI)[2].
"The impact of the pandemic on small and medium-sized businesses is significant, especially in tourism, services and retail, but some businesses have managed to adapt to the rapid changes in the market with the help of digital solutions. Still, the transition to new technologies is not always an easy process. The initiative to launch a platform to support SMBs in Romania is part of the global Visa strategy to help small businesses acquire digital skills, adopt online sales and marketing solutions, and take advantage of electronic payments. The recovery of the local economy is strongly correlated with the performance of small businesses, so we aim to cooperate closely with all our partners and competent institutions to support the economy in these challenging times", stated Elena Ungureanu, Country Manager in Romania at Visa.
Visa's "Back to Business" study shows that, globally, small business owners estimate at least six to 10 months before their business fully recovers, and 86% have overall concerns about the state of their business over the next period. At the same time, consumers' behavior has changed significantly amid the pandemic and has accelerated the adoption of digital solutions. Adapting to this constantly changing environment is now a priority for small business owners, but less than half of SMBs in Europe are enabled to accept payments online.
Moreover, Visa's study shows that eight in 10 SMBs globally have changed how they operate their business to adapt to the new reality, by going digital: such as selling products and services online (43%), accepting contactless payments (39%), targeted advertising on social media (38%) and digitizing certain functions, especially backend payment operations (30%)[3].
Globally, Romania is at the forefront of digital payments innovation and new technologies adoption. The digital payments acceptance infrastructure at national level is almost entirely contactless enabled, allowing for fast and secure payments with the card or the mobile phone. Furthermore, at the end of last year, Visa launched in Romania its Tap to Phone solution – a simple mobile application that turns Android phones and tablets into payment terminals, without the need for additional equipment. Currently, the Tap to Phone technology is offered in Romania by Alpha Bank, BCR together with Global Payments, CEC Bank and OTP Bank, and the interest of merchants and small businesses for this solution is constantly growing due to low costs and ease of use.
[1] European Commission Small Business Act Factsheet 2019 for Romania
[2] According to the European Commission's 2020 Digital Economy and Society Index (DESI), Romania ranks 26th out of 28 EU Member States in terms of digitalization.
[3] Visa Back to Business Study, 2020