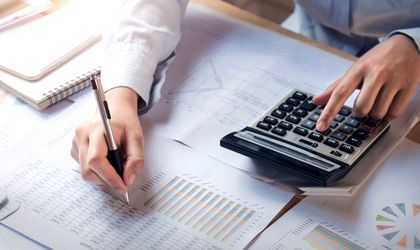 A personal accountant is overlooked by many business owners. Having a financial partner offers countless benefits. They keep a check on your cash flow. They are often hired by people who have a lot of money, several different sources of income, and a huge amount of turnover. Hiring one of them, regardless of your economic conditions, can be one of the better financial decisions you make.
Accountant West London has the expertise and abilities to keep accurate financial records for an individual or a business.
Here are a few of the reasons why having a personal accountant is essential.
They assist in the evaluation of business performance.
Your economic records show your company's financial situation as well as the results of operations. In other words, they assist you in gaining a better understanding of your company's economic situation. Clean and updated records will not only allow you to keep track of expenses, gross margin, and potential debt, but they will also let you differentiate recent data from previous records and allocate your budget accordingly.
They can help you save time on your bookkeeping.
Furthermore, they help their clients save time. Expense tracking, bookkeeping, and financial goal-setting are all accounting activities that are required for reliable reports. These tasks are essential for individual financial success, but they can take a long time.
Rather than handling your accounting, hire an accountant who is familiar with proper bookkeeping procedures to save time. For exceptionally busy individuals, the only sensible solution for maintaining their accounts is to have an accountant.
The time saved might be put to good use by working on new projects or spending quality time with family and friends.
Tax-related expertise
Are you familiar with the tax filing procedure or how to pay back taxes? If you're not a tax specialist, you'll need to enlist the services of one to complete the process. Tax returns may appear straightforward, but they are a complicated process. Taxation is a part of accounting, and the person you entrust with your taxes must be well-versed in the field.
There are a variety of techniques you can use to reduce your tax payment. Similarly, you might use strategies for the rest of the year or on a specific return day. However, if you're too busy with your job or don't understand the ideas, there's a good possibility you won't have time to implement those strategies.
Accounting professionals can help you reduce your tax burden and free up income that you may use toward your firm or save as profit.
You'll have a better chance of getting a loan approved.
Before sanctioning a loan, banks and financial institutions frequently want extensive financial calculations. Before applying for a loan, a personal accountant may assist you in preparing and organising this information, greatly enhancing your chances of acceptance.
Accountants play an important role in helping clients estimate their demands and expressing the loan's objective to the bank. They can even assist their clients in determining how to qualify for a mortgage with passive income.
Professional Support Can Help You Feel Less Stressed
Doing your accounting might add to your stress level. Keeping track of tax return dates, among other things, can become a burdensome task that interferes with your daily enjoyment. When you engage with an accountant, they will be able to take care of the majority of this job for you. Their support allows you to concentrate on less challenging situations.
They Can Assist You With Retirement Planning
A financial expert can assist you with retirement and withdrawal planning. They can assist you in minimising the chance of running out of money by assisting you in managing your sequence of returns risk. Your accountant can manage the risks of low returns in a portfolio by determining an appropriate withdrawal rate.
It Contributes to the Development of Your Professional Image
Having a personal accountant offers a professional aspect to entrepreneurs who are looking to succeed. When other professionals and companies approach people about financial difficulties rather than calling your line, they are seen as more respectable.
The promptness and organisation of an accountant can also assist you to improve your reputation.
Final Thoughts
Having a personal accountant carries favourable circumstances. Modern financial experts are well-positioned to provide vital financial advice, such as whether you should save money or invest, depending on the economic situation. Accountants are also skilled with financial monitoring, which they will employ to assist you in changing your spending patterns and ultimately increasing your revenue.