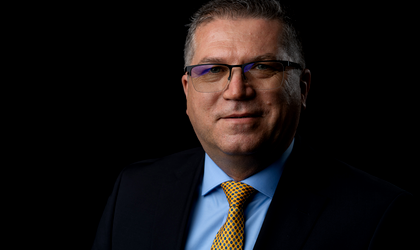 Technoelectric – a company with Romanian capital that produces complex automation systems for refrigeration installations – reaches 11th place in a well-known top in Romania, from 13th place in 2021.
The highest score that the company received was for the indicators related to its size: turnover, assets, profit, and equity. Further on, at a short distance, are the indicators related to profitability and evolution, and at the end of the ranking is the score related to debts. In the general economic context in Romania, where companies with a turnover between 1-10 million euros were significantly affected by the pandemic and supply chain blockages, Technoelectric not only managed to sustain the growth pace from previous years but it improved several key financial indicators, such as profitability.
The financial score received by the company is higher than 70.57% of the organizations in the industry, placing Technoelectric in a very low-risk category. The efficiency and profitability indicators and their comparative evolution from 2017 to 2021 demonstrate that Technoelectric is a sound company and sustainably developed. Moreover, the management team led by the General Manager took the right decisions to lessen the economic situation impact and implemented all the automation projects according to the schedule and customer requirements.
"I think 2021 was a difficult year from many perspectives, starting with the economic situation to the disruptions created by the pandemic and the supply chains. Throughout its course, I tried to implement, together with my team, decisions that would support our work and help us complete all the projects we started. We have increased the company's agility level by implementing a new ERP solution that supported the transition to a higher level of digitization and process automation. We have also set a flexible and hybrid work schedule, purchased superior technical equipment, and found creative solutions to solve various challenges", states Valter Laurențiu Carp, Technoelectric General Manager.
Technoelectric is a company with Romanian capital established in 1994 that produces electrical panels and integrates systems for automation in refrigeration installations. Since 2010, the internationalization process began through complex automation projects implemented in the Middle East (Lebanon, Qatar, the United Arab Emirates, Saudi Arabia) and Western European countries (Italy, France, the Netherlands, and the United Kingdom).