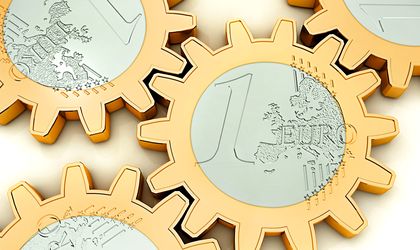 The draft bill for the creation of the Romanian Development Bank (BDR) was approved by the Senate. The new financial institution is set to focus on financing SMEs, through the state aid measures, and large infrastructure projects, according to the MPs from the ruling coalition PSD-ALDE that initiated the bill.
The BDR will not be able to take deposits from private consumers and will have an administration counselor comprising seven members. In addition, it will grant loans directly without excluding viable financing from commercial banks, private investors and other private financial intermediaries.
The state-owned bank will have an initial starting capital of RON 1 billion (EUR 214 million), allocated from the budget.
The future president or director of the BDR can't be MP, public sector worker, director or worker in another credit institution. In addition, the new head of the BDR can't be member of a political party, according to amendments passed by senators. The executive will have a six-year mandate. The Ministry of Finance will appoint four directors alongside two independent directors, from the NGO sector, at the recommendation of the Social and Economic Development Council.
"On the back of acute lack of extra budgetary financing, there is the need to have an institution whose aim is to grant financing, co-financing, refinancing, guarantees and other banking, insurance and reinsurance operations to individuals and legal entities in order to support the development of infrastructure, public authorities, regional development, R&D, environment protection and the development of SMEs in line with the policy assumed through the governing program," said the initiators of the draft bill.
The draft bill will also have to pass the Chamber of Deputies before being enacted into law.