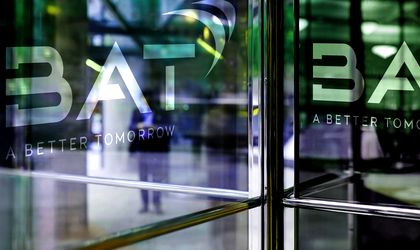 BAT, the largest tobacco company in Romania, is one of Romania's biggest taxpayers, with a total contribution of 10.5 billion lei (€2,1 billion) in excise and taxes to the state budget in 2022. This amount adds up to the 24 billion euros direct contribution to the state budget in BAT's first 25 years of activity on the local market.
BAT is the largest player on the tobacco market, with a market share over 50%, and one of the leading investors and top employer in Romania. The company's total investments in its Ploiesti factory have surpassed the €500 million threshold since its construction in 1996. BAT created 3,000 jobs in the three entities it operates locally (the tobacco factory in Ploiesti, the national distribution company, and the global business services centre) and generates another 30,000 jobs indirectly, in its value chain. The average tenure of an employee at BAT is over 7 years, which shows that BAT employees value the work environment.
"BAT has made an important impact on the Romanian economy, and we plan to continue our investments. In 2022 we celebrated BAT`s 25th anniversary on the local market, with Romania being one of the most important markets for us. As a result of our continuous investment here, we are a solid economic partner with significant contributions to the state budget, a top employer, and a reliable supporter of the authorities' efforts in fighting illicit trade. We are committed to continue our journey to building A Better Tomorrow™ by further investing in our business' transformation, innovation, and a sustainable long-term value in the Romanian economy," said Jorge Araya, South Eastern Europe Area Director, BAT.
BAT is also one of the largest manufacturers of top daily consumer goods and exporters in Romania. 60% of the volumes produced in BAT's factory in Ploiesti, cigarettes, and consumables for glo, BAT's most innovative tobacco heating product, are exported to more than 50 countries around the world. BAT's factory in Ploiesti is group's second largest factory in Europe and among top 5 in the world.