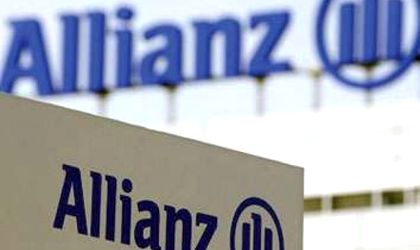 Romania has been a strong performer among emerging economies, though periods of economic overheating have caused concern at times. Average annual real GDP growth was +3.8% over the past 20 years, well above the respective averages of the Central and Eastern European EU member states.
The global Covid-19 crisis affected the Romanian economy markedly in 2020 (-3.7% contraction), but it rebounded strongly with a +5.9% output increase in 2021. However, Romania's economic prospects have significantly deteriorated since the war in Ukraine. This is mainly due to the country's (pre-war) energy import-dependence on Russia and the impact of EU sanctions against Russia on the domestic economy (for example rising inflation and a potential energy crisis).
In 2022, economic activity in Romania still held up better than initially expected, thanks to robust consumer spending, investment and external demand. Statistical base effects also helped to achieve growth of around +4% annually. However, the impact of surging inflation, rising interest rates, weakening external demand and deteriorating business confidence will take full effect in 2023. Allianz Trade analysts expect a slowdown in both external and domestic demand and GDP growth of around +2% in 2023, followed by modest growth in 2024.
Inflationary risks have increased against the backdrop of rising global energy and food prices and generally loose monetary policies in Romania. Monetary policy by the National Bank of Romania (NBR, the central bank) is officially based on inflation targeting (2.5% ± 1pp) but has been loose for a long time. The real interest rate has been negative since end-2017, i.e. the  key policy interest rate has been below the inflation rate, even when the latter was above the target range for most of 2018-2019 amid rapid double-digit wage growth and again since mid-2021 amid rising energy prices.
Meanwhile, the latter have driven consumer price inflation into double digits for most of 2022 and we expect this to remain the case until at least mid-2023. The NBR hiked its policy rate moderately from 1.25% in September 2021 to 6.75% at end-2022. The NBR has also frequently intervened in foreign exchange (FX) markets in order to prevent excessive currency volatility – not surprising as the official exchange rate regime is that of a managed float – thereby maintaining the exchange rate of the RON fairly stable against the EUR.
Worrisome public and external finances
Romania's public finances will continue to deteriorate and have become a cause for concern. Strong pro-cyclical fiscal stimulus already widened the annual fiscal deficit to -4.3% of GDP in 2019. That ratio rose sharply to -9.3% in 2020 and -7.1% in 2021 as a result of Covid-19-related fiscal stimulus and loan guarantees and subsidies for SMEs, as well as lower nominal GDP. Allianz Trade analysts expect further annual fiscal shortfalls in the range of -5% to -7% of GDP in 2022-2024, this time due partly to lower fiscal revenues as well as higher spending needs in the wake of the crisis sparked by the war in Ukraine. Meanwhile, the downtrend in the public debt-to-GDP ratio in recent years has reversed; it increased from 35% of GDP in 2019 to 47% in 2020 and is forecast to reach about 50% in 2023. While this still appears modest compared to other EU countries, the trend dynamics are a reason to worry.
Romania's external finances are another cause for concern. The current account deficit widened steadily from -0.3% of GDP in 2014 to -7.1% in 2021 and more than -8% in 2022. Crucially, only 50% of the shortfall in 2021 and 31% in Q1-Q3 2022 were financed through net foreign direct investment (FDI) inflows, well below the comfortable level of 75% and down from a recent high of 192% in 2016. Looking ahead, we expect exports and imports to grow slower but at similar rates in 2023-2024 so that the annual current account deficits should remain large at above -6% of GDP in this period. The net FDI coverage of the deficits is likely to remain below 50% as capital flows to (weaker) emerging markets will remain muted during the ongoing global economic slowdown. Combined with the projected high fiscal deficits, this could raise external financing needs to critical levels.
Moreover, the downward trend in the ratio of external debt to GDP from 77% of GDP in 2011 to 47% in 2019 has reversed, and the ratio has reached 57% in 2020 and is expected to remain above 50% for the next few years. Meanwhile, the NBR's FX reserves have stabilized somewhat, although the aforementioned exchange-rate interventions cause some volatility in the level. At USD46bn at end-2022, reserves covered just about 3.5 months of imports, still adequate though down from more than five months two years ago. In other terms, however, they do not cover all external debt payments falling due in the next 12 months being well below the reference "comfort" level of 125%.
Above average business environment
The business environment is generally adequate though spots of weaknesses remain. The World Bank Institute's annual Worldwide Governance Indicators surveys suggest that the regulatory and legal frameworks are generally business-friendly while weaknesses remain with regard to perceived corruption. The Heritage Foundation's Index of Economic Freedom survey 2022 assigns Romania rank 47 out of 184 economies, reflecting strong scores with regard to property rights, tax burden, trade freedom and investment freedom. However, weaknesses remain in the areas of judicial effectiveness and financial freedom. In our proprietary Environmental Sustainability Index, Romania ranks 47th out of 210 economies, reflecting strong scores for energy use and CO2 emissions per GDP, water stress and general vulnerability to climate change. Yet, there are still weaknesses in renewable-electricity output and the recycling rate.