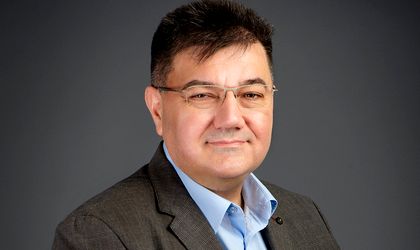 Individual Romanian investors prefer riskier investments like crypto assets to more diversified instruments such as exchange-traded funds (ETFs), according to a recent survey ordered by eToro investment platform.
Commentary by eToro analyst for Romania, Bogdan Maioreanu
The Retail investor Beat survey asked 6000 retail investors from 12 countries, including Romania, whether they have ETFs in their investment portfolio. In Romania, 26% of respondents answered affirmatively. That's a bit more than the 24% average figure but less than the 38% of investors in the US and 37% in Germany. From the Central European countries, 29% of the Czech and only 13% of the Polish respondents invested in ETFs.
An exchange traded fund (ETF) is a type of security that tracks an index, sector, commodity, or other asset, but which can be purchased or sold on a stock exchange in the same way a regular stock can. Such funds are a good tool for creating a wide and diversified investment portfolio in a cost-effective way. The first ETF was launched in 1993 in the US, benchmarking the S&P 500 index and allowing an easy low-cost, diversified investment. EU citizens can invest in ETFs that are designated UCITS – Undertakings for Collective Investments in Transferable Securities, a regulatory framework of the European Commission that creates a harmonized regime throughout Europe for the management and sale of mutual funds. According to the European Commission, UCITS ETFs account for around 75% of all collective investments by small investors in Europe. One of the uses of ETFs is to empower passive investment strategies. However, it is worth remembering that ETFs are currently not only "index funds", and nowadays there are also many active ETFs on world markets.
Now, when access to information is faster and the informational advantage of active investment  fund managers is not so great, it is increasingly difficult for professional managers to achieve better results than indices. In the last 5 years, less than 25% of actively managed large cap funds in the US and Europe beat the performance of their corresponding index. Probably the same rule applies to individual investors.
If the theory says that ETFs are easy to invest in, they offer a high degree of diversification and are economical, why do some of the East European investors not favor them?
A possible explanation might be the large percentage of young investors to total investors in this part of the World. According to eToro Retail Investor Beat, Romania is having the largest young segment of investors out of the 12 countries that took part in the survey. 40% of the questioned Romanian investors are between the ages of 18 and 34. Romania is followed by Poland and Czech Republic with 34% of investors in the same age category. On the opposite spectrum we have the UK with 20%, Germany with 18% and the last are the United States with 16%. The average percentage of 18 to 34 years old investors out of the surveyed countries is 26%.
It is possible for the large number of young investors to translate into a riskier profile of investments. While 46% of Romanian investors have in their portfolios a form of cryptoasset, followed by 44% of the Poles, only 53% of Romanians and 43% of Poles own stocks. The average percentage of investors owning stocks across the survey is 62% with a whopping 84% of Australians and 74% of Americans owning this asset.
Another possible explanation is that nearly 47% of Romanian investors have been investing less than 2 years, according to the survey, the highest number of inexperienced investors in all 12 countries surveyed. This lack of experience might translate into a low appetite for less exciting instruments like ETFs that maybe they do not understand how to use.  By comparison Poland has 35% and Czech Republic 34% of investors with less than two years experience. The average across the survey is 23%.
However, with increased availability and educational topics discussed on different social platforms, the ETFs are fighting their way into Romanians' investment portfolios. As the offer diversifies with many ETFs available across the world – both passive and active funds across many different sectors, investors have many options on how to invest. Globally, the net assets of the ETF sector grew 6.5 times over the past decade. Currently, there are more than 7600 ETFs available in the world, with assets valued at over 9 trillion dollars. Some of these can be found on investment platforms such as eToro.