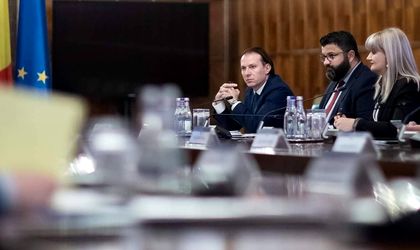 Romania's budgetary deficit in 2019 was recorded at 4.6% of GDP, the highest figure in the last 9 years, according to data from the Ministry of Public Finance, presented by HotNews. The figure stands at 0.2% above the predictions in last year's budget amendment.
The difference comes from two unexpected events which occurred at the end of last year, the debt settlement to the Micula brothers (LEI 0.9 billion) and lower equities from state-owned companies (LEI 1.3 billion less), Finance Minister Florin Citu explained, naming Hidroelectrica as one of those companies, pending further checking.
Another factor came in December 2019, when LEI 1.3 billion was spent on capital expenditure and operating costs of territorial-administrative units. The widening gap between the 2.8% deficit of 2018, to 4.6% in 2019, was caused by a fall of 0.1% in total income, and a rise of 1.7% in total expenses.
The 2019 budget initially had only a 2.76% deficit in goal, set by the former Social Democratic government, but this figure was already reached by the end of October, just before the new Liberal government was installed.
Photo: Twitter/Ministerul Finantelor Publice