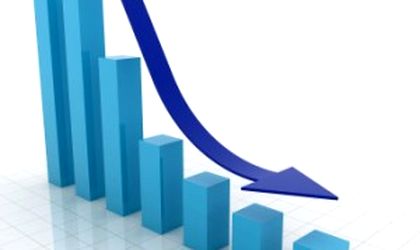 The government approved on Wednesday through a memorandum the Convergence Program 2012 which includes Romania's commitment to access the Euro zone in 2015, when the budgetary deficit on ESA (European System of Accounts) should be 0.9 percent of GDP.
The Romanian economy should grow by 1.5 percent of GDP, accelerating to 3 percent next year, according to estimates from the IMF. The convergence program estimates an economic growth between 3.1 percent and 3.9 percent in the 2013-2015 period. This year, growth will be led by domestic demand.
"The improvement of the employment rate and a lower inflation will support the revenue increase and should revive private consumption," said Dan Suciu, government spokesperson.
The inflation rate is estimated to reach 3.5 percent this year, in line with the central bank's target, although this March it fell to a historic low of 2.4 percent.
"The main objective is to reduce the structural deficit under 0.7 percent of GDP by 2014. Thus, Romania can show its capacity to fit starting 2013 in the medium term budget objective, which corresponds to provisions in the Treaty of stability, coordination and governance in the Economic and Monetary Union," explained Suciu.
The budgetary deficit should constantly narrow by 2015, from 2.3 percent of GDP in 2012 to 0.9 percent of GDP in 2015 on ESA standards.
Ovidiu Posirca