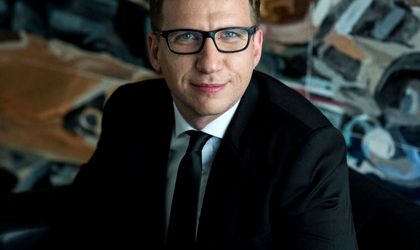 Porsche Leasing Romania is celebrating 20 years of activity in our country, a period in which it closed 683,000 contracts for financing, insurance and maintenance. The value of the financing provided through leasing comes to a total of EUR 3 billion, according to David Gedlicka, CEO of Prosche Finance Group.
"The EUR 3 billion financing is quite large considering that we are a captive bank, selling only our cars," says Gedlicka, adding that Porsche Finance Group Romania recorded a constant growth in the last 6 years ad it expects a plus of 12 percent in 2019.
Last year, Porsche Finance Group Romania closed 67,250 new financing contracts with a volume of funding for new contracts was EUR 256 million.
The industry is changing just like the customers and the customers are searching for more comfort in a new car, higher safety and the latest technologies. Also, they don't want to own a car, they just want to use it.
"The market is going in the direction of renting a car, not owning it. This is why we will launch operational leasing for private individuals this year," says Gedlicka.
The service, scheduled to be launch in autumn, will provide customers with a new car every 3 to 5 years, while the installment paid monthly will be lower than a financial leasing or an bank loan. And after a while, the customer can give it back and take a new one.
Sharetoo
The sharing service was launched in 2017 for corporate customers and is expected to reach a fleet of 200 cars this year from 130 cars that it has today. The service provides cars for the employees through a contract made by the company.
"Right now we have 70 corporate customers that needs shot-term mobility from one hour to one or more days," says Gedlicka.
The most sought-after model from the fleet is Skoda Octavia and there are also 4 electric cars (e-Golf and e-Up!). The service will be available for private individuals later this year.
As far as the online platform is concerned, launched one year ago, there were sold 60 cars in 2018, and it is expected to grow this year.
Porsche Finance Group factsheet
1999 August – Porsche Leasing Romania opens its first office in Bucharest.
2003 January – Porsche Insurance Broker is launched. It started its activity as an intermediary of auto insurance products related to the concluded leasing contracts.
2004 October – Porsche Bank Romania is launched, the third member of the Porsche Finance Group and the first Romanian bank to finance vehicles.
2006 – Porsche Mobility is set up to ensure fleet management, operational leasing and rent-a-car services.
2008 October – Porsche Asigurari, the youngest member of the group, launches the one-stop-shop concept under the umbrella of which the Porsche Finance Group offers integrated financial services.
2015 December – Porsche Finance Group launches the local partnership partnership with MHS Truck & Bus, the only MAN vehicle importer in Romania under the brand MAN Finance. The Group thus offers quality financial products and services to all customers who purchase MAN trucks.
2017 June – Porsche Finance Group Romania launches its first online auto financing platform, with funding and insurance, dedicated to individuals. Porschebank.shop offers its customers an online purchase experience for the desired car from the stock of new cars, auto loan financing and insurance from the Porsche Finance Group. The platform also offers the option of pre-approval of financing, another premiere in the profile market.
2017 October – Porsche Finance Group Romania officially launches in Romania the innovative corporate car sharing service rebranded under the name of Mobility by Porsche Bank. This brand brings together the activities of the entire Porsche Bank Group in corporate car sharing.
2018 January – porschebank.shop enters a new stage with the launch of the second phase of the project. Porsche Finance Group Romania decides to market their own online pet machines and extends financing options, including financial leasing. The company provides increased attention to the project and invests in developing the platform to deliver an improved customer experience.