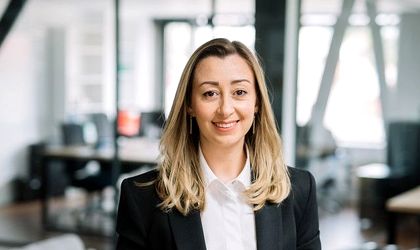 OMRO IFN, the company that supports small Romanian entrepreneurs, partners with BNP Paribas, marking the first collaboration between the top bank in the European Union and a microfinancing institution in Romania. Through this partnership, OMRO and its digital platform, Filbo, receive 7 million RON unsecured funds, of which 5 million with medium-term maturity and 2 million short-term. 
OMRO and Filbo provide small and medium entrepreneurs with financing solutions in an effort to propel the Romanian entrepreneurial environment. Small businesses or start-ups need support to develop and reach maturity, but the only ones that can meet their needs are non-banking financial institutions. The 5 million RON gained due to the BNP Paribas partnership will help the company finance up to 10% more Romanian entrepreneurs.
"This partnership represents recognizing our efforts to support the Romanian business community. Being the first microfinancing institution in Romania to partner with BNP Paribas motivates us to improve our processes and increase our activity so that we can help even more Romanian entrepreneurs, regardless of their field of activity, and develop the range of services to meet the needs of our clients", declares Georgiana Andrei, CFO of OMRO IFN and Filbo. 
The partnership also represents an essential step in the company's strategy to support women in the Romanian entrepreneurial environment by offering them equal financing opportunities as men. Women comprise 40% of those registered as PFA (registered sole traders) or individual enterprises. Regarding Filbo's customer portfolio, women entrepreneurs represent 25% of the total loans.
"At the European Union level, Romania is one of the few countries in the European Union where women are granted the same professional opportunities as men. For example, the percentage of women who own start-up companies is 9.6%, almost on par with that of men, with a difference of only 0.2%. Regarding innovation, according to a study conducted by the Global Entrepreneurship Research Association, 57.1% of women-owned businesses have an innovative component. Thus, we are confident that supporting women entrepreneurs will propel the Romanian entrepreneurial environment and help us, even more, to contribute to gender equality at the global level", says Daniela Bojincă, Growth Marketing Manager of OMRO IFN and Filbo.
—
"We are delighted to see the determination, availability, and knowledge of OMRO in achieving this financing as we looked together at the relevant elements supporting the business model from the inclusion perspective", states Alexandre Nayme, who supported the deal on behalf of the Financial Inclusion – Group Company Engagement team and together with Marius Florian Gherghel, Director Corporate Coverage in Romania, managed the discussions with the client.
BNP Paribas is a top bank in the European Union and an important international financial institution, with almost 190.000 employees in 65 countries. Over time, the company has been actively involved in activities with a positive impact through its solutions and services. The financing offered to OMRO, and Filbo aims to support small entrepreneurs and the Romanian entrepreneurial ecosystem.
"For us at BNP Paribas, making a positive social impact belongs to our values. This deal mirrors how responsibly we think about participating in local economies and supporting local communities with our expertise and resources", adds Thierry Tomizioli, Country Head of BNP Paribas in Romania.