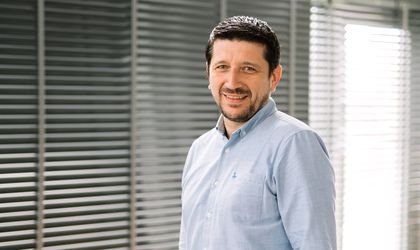 OMRO IFN, the company that offers financial solutions to small, medium, and micro enterprises, as well as agricultural businesses in Romania, partners with the European Investment Fund, obtaining a guarantee ceiling for a portfolio of 104 million RON.
Thus, the company will offer up to 50.000 EUR microfinancing, double the ceiling currently provided through the EaSi guarantee, funds accessed only with personal guarantees, including the Filbo digital platform.
This partnership, the second of its kind after the business microfinance support program under EaSi, means for OMRO and Filbo clients, in addition to increasing the lending ceiling, reducing interest rates by up to two percentage points compared to standard loans, and the possibility to extend the contractual maturity by up to 12 months. This collaboration with the European Investment Fund supports the development of small businesses in Romania, strengthens the position in the microfinance market, and mitigates the risk of granting microcredits for OMRO and Filbo.
"We support the Romanian entrepreneurial environment and desire to help as many small enterprises and authorized natural persons develop and mature. We understand the challenges of small entrepreneurs who are rarely willing to bring material guarantees to obtain microcredits, which is why we are pleased to be able to provide offers that eliminate material guarantees. We are confident that this partnership and access to financing will help us, even more, to reach our business objectives and meet the needs of small enterprises through Filbo digital lending", declares Paul Panciu, General Director of OMRO & Filbo.
The application process for Filbo loans is easy and carried out 100% online. Active in the market since 2020, Filbo offers loans of up to 60.000 RON for periods between 12 and 36 months. Thanks to the digital process, the analysis and acceptance of the applications are finalized in 10 minutes. Loans of up to 240.000 RON are offered through an online request, followed by the visit of an adviser to document the business. To obtain financing, the enterprises must have been active for at least 12 months and have no more than 10 employees. In the case of agricultural loans, the farmers must cultivate cereals in an area of at least 10 ha.
"Establishing this partnership means strengthening our efforts to help local entrepreneurs. Statistics show that, in Romania, only 0.2% of all micro-enterprises advance to the SME status, which places our country at the bottom of the ranking regarding the number of existing SMEs. We want to continue helping businesses get through difficult times and grow. We're glad to be able to do this by integrating technology into our internal processes", explains Georgiana Andrei, Filbo's Chief Financial Officer.