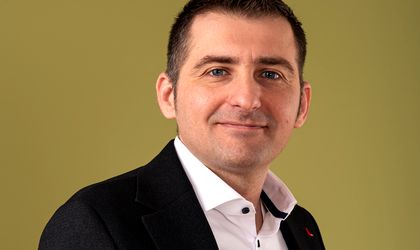 Mogo Romania, the fintech that finances used vehicle acquisitions, announces the launch of the first online financial guide. Thus, the company consolidates its efforts to educate consumers on personal budget planning and the importance of informed financial decisions. Through this platform, users can receive an overview of their finances, with data regarding their debt level, cost of living, and loan potential.
The financial education guide, launched in collaboration with Eleving Group, the parent company of Mogo IFN, represents an essential step in the company's strategy to raise awareness of the importance of financial education and responsible lending methods. In Romania, only 8% of the population has basic financial literacy, as proven by a study conducted by the Institute of Global Economy of the Romanian Academy. These results reveal that Romanians lack the knowledge and abilities to manage their finances effectively, which can lead to unreasonable loan commitments and financial stress.
In this context, Mogo provides consumers with the necessary tools to always stay informed, enabling them to make responsible financial decisions.
"Over the five years of activity in Romania, we have managed to develop our business, reaching a portfolio of over 7000 loans granted. The sustainable evolution of our activity gives us more responsibility and urges us to always be there for our clients with the right solutions and provide them with valuable information on the financing process. Financial education is a fundamental concept in a prosperous society. Implementing this platform marks an important strategic step in our business development nationally, as we desire to contribute to Romanian financial literacy and have a real social impact", states Ionuț Badiu, general manager of Mogo Romania.
The financial education tool is accessible to anyone who wants to access any loan or evaluate their financial situation. To access this information, the user must answer a few questions regarding monthly income, level of savings, recurring payment commitments, or loan payments. Then, the platform will automatically calculate the DTI or debt-to-income score used by financial institutions when granting loans. Moreover, the platform has a blog section updated with valuable information on reducing the impact of inflation on your budget, avoiding fraud, managing finances and debt, tips on financial literacy, and applying for funding. The tool is available in all Eleving Group's countries, such as Latvia, Lithuania, Georgia, Letonia, Lituania, Georgia, Estonia, Armenia, Romania, Moldova, Belarus, Uzbekistan, Kenya, and Uganda.
"This platform is part of our long-term strategy, where we have made consumer education on financial literacy one of our key focuses. Any financial service provider wants to work with educated and informed customers who understand the principles of money management and can critically assess the opportunities and risks of financial products. Financial literacy should not rest solely on the shoulders of consumers. It is also the responsibility of everyone involved in the field. By 2025, we are committed to promoting basic financial literacy through this tool to at least 500,000 people in the 14 markets represented by our Group," says Arturs Cakars, Eleving Group Chief Corporate Affairs Officer.