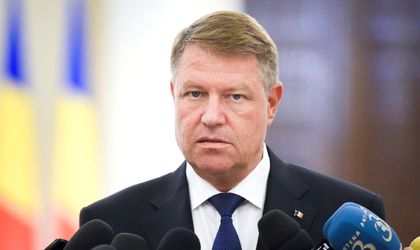 President Klaus Iohannis has warned that the government didn't do a proper job to make sure the country can attract enough EU funds for development.
The president also wondered if the government and the left-wing party PSD can secure the payment of public pensions and wages by the end of the year.
"Out of the EUR 31 billion in we funding that was attracted, we haven't even used EUR 5 billion. These are official figures from the website of the European Commission, but also information from the Romnaian government," said the president, adding that the latest public figures on the government's website refer to February.
He urged the government to focus more on the absorption of EU money that can be used for the construction of roads and hospitals.
The president said that there was a "total mess" from the side of the ruling coalition regarding the future of the Pension Pillar II.
"I think the government and PSD have to answers clearly and documented to two questions:

What's your plan regarding Pension Pillar II? Clear, straightforward, with arguments?
Do you have money for pensions and wages by the end of the year?", said the president.