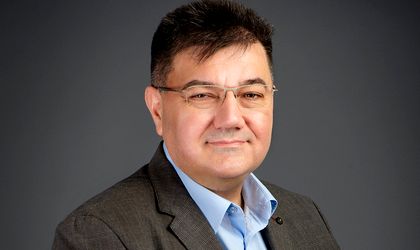 Central and Eastern European National Banks are pausing the interest rate hikes. In our region, Romania is the last one to decide not to change the monetary policy interest rate. This might give a signal to investors that we might be looking at better market conditions ahead.
Macro commentary by eToro analyst for Romania, Bogdan Maioreanu
The National Bank of Romania kept its key monetary policy rate unchanged at 7% in the February 2023 meeting, in line with market expectations and adding to 600 bps of interest rate hikes since the start of the tightening cycle in October 2021. Annual GDP growth continued to decelerate in the third quarter of 2022 – to 3.8 per cent from 5.1 per cent in the second quarter – with investments being the main contribution this time, followed at a considerable distance by household consumption. The latest data and analysis on NBR point to a gradual slowdown in economic growth in Q4 2022 and Q1 2023, under the impact of the prolongation of the war in Ukraine and the extension of the associated sanctions.
The National Bank of Romania sees the prospect of a significantly faster decline in the annual inflation rate by the middle of next year than previously anticipated, in particular from the third quarter of 2023 onwards. The annual inflation rate is expected to fall to the single-digit level as early as the third quarter of this year – almost three quarters ahead of the previous forecast – and to be well below the previously anticipated value in December 2023, before slowing down noticeably in the last half of next year, remaining slightly above the target range at the end of the projection horizon.
If we are looking at EU countries in our region, the latest Romania inflation rate of 16.37% is lower than the one in Hungary which is the largest in the EU – 24.5%, Poland and Bulgaria but higher than the one in the Czech Republic and Slovakia which are 15.8% and 15.4%, respectively. All above mentioned countries paused their interest rate hikes with the exception of Bulgaria who started to raise the interest rate only in November last year, the current interest being only 1.3% despite inflation rate being 16.9%.  And all the above mentioned countries with the exception of Hungary had the inflation either stationary or decreasing. Only in Hungary the inflation continued to increase with 2%.
For investors, this is good news. Inflation was considered one of the highest risks for the Romanian investors in the latest eToro Retail Investor Beat survey. The pause in interest rate increases might signal that Central Banks are cautious not to slow down even more the economic growth. However, we are still far from a possible pivot of the Central Banks to start the decrease of the rates.