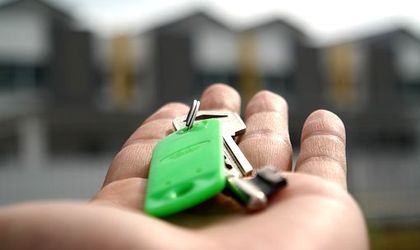 Home purchases are a significant financial milestone for most people, and obtaining a mortgage is a crucial step in the process. However, taking out a mortgage can also be overwhelming, as it involves a lot of paperwork, financial planning, and budgeting. To ensure that you maximize your mortgage while being on top of your finances, it's essential to organize your financial life effectively. This blog post will explore practical tips on managing your financial life with a mortgage to achieve financial stability and peace of mind.
Calculate your mortgage payment
Managing your finances can be daunting. However, it can be completely doable with a little organization. Calculating your mortgage payment is a significant aspect of understanding your financial situation. This can help you develop a budget and plan your monthly expenses. There are various mortgage payment calculators that you can use to help you estimate your payment. By knowing how much of your monthly income goes towards paying off your mortgage, you can make informed decisions about other areas of your life. It's essential to ensure you're consistently making timely payments to avoid penalties or negative impacts on your credit. Ultimately, understanding your mortgage payment is crucial for financial success and can help you make informed decisions about your life.
Maximize your tax deductions
You can maximize your tax deductions and credits with the help of a mortgage. Take the time to research the different tax deductions as well as the credits available to you. From there, ensure that you're taking advantage of all the ones that apply so you can possibly save yourself hundreds – or even thousands of dollars – each year. Plus, having a mortgage can help you keep track of your finances, making it easier to achieve your financial goals. Make the most of your mortgage – learn all the tax benefits that come with it.
Create a budget
Everyone has different expenses and priorities, leaving people wondering where to focus and how to avoid overspending. However, one crucial step can help you take charge of your financial life – setting and sticking to a budget. By creating a monthly budget, you can track your expenses, determine areas where you can cut back, and prioritize your spending. To attain this, use a mortgage to help organize your finances. In essence, a budget gives you control and peace of mind since you are in charge of your money. So, if you haven't already, start organizing your financial life today by creating a budget and committing to it.
Pay down your debt consolidation loans
Tired of feeling overwhelmed by your debt? Consider consolidation loans which can be a great way to simplify your payments and lower your interest rates, but it's crucial to stay on top of your finances to ensure that you're making progress toward debt-free. That's where a mortgage can come in handy. The equity in your home is valuable and you can use this to pay your debt consolidation loans will improve your credit score, save money on interest payments, and have a structured repayment plan that will help you stay organized and motivated. Some time and effort may be necessary to get there, but with the right approach, taking control of your finances and achieving the financial freedom you deserve is possible.
Shop for better interest rates
Not only will a mortgage allow you to purchase your dream home, but it can also help you achieve long-term financial stability. Shopping for the best interest rates is one key to maximizing your mortgage. Compare rates from different lenders to save thousands of pounds over the life of your loan. Ask questions and negotiate terms – after all, it's your money on the line. With some effort, you can secure a mortgage that will suit your needs, helping you achieve your financial goals.
Invest in a home improvement project
Your home is where you create memories, and it is also a fantastic investment opportunity. Home improvement projects are one way to increase your home's value but breaking the bank to make significant changes to your home is unnecessary. Small projects like painting or landscaping can make a big difference. Conversely, if you prefer more substantial projects, adding an outdoor kitchen or pool will enhance the value and create a beautiful outdoor space for you and your family to enjoy.
The most valuable part of obtaining a mortgage is that you are investing in your future. You don't have to be a millionaire to break into the world of homeownership – with knowledge and determination, you can make it happen on any budget. Take these steps to use your mortgage for maximum benefit and success.