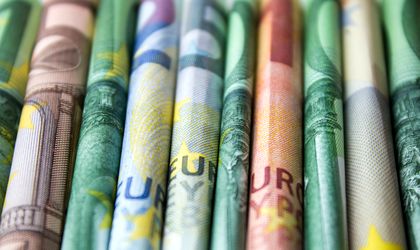 The Finance Ministry has published a new fiscal-budget strategy for 2019-2021, which estimates a general consolidated budget deficit of RON 28.24 billion (2.76 percent of GDP), compared to a 2.55 percent deficit established in the previous version of the strategy, hotnews.ro reports.
The GDP remains at the same level of RON 1,022 billion, economic growth reaches 5.5 percent, budget revenues reach 33.31 percent of GDP, while spending was increased to 36.28 percent of GDP from the previous 36.07 percent.
Finance minister Eugen Teodorovici said in February that increasing the deficit to 2.76 percent of GDP was the only possible measure that would allow the government to increase child allowances, but that the deficit target for 2019 would not be exceeded.
According to the new strategy, the budget planning was based on the revenues in 2018, the National Strategy and Prognosis Commission's 2018-2022 prognosis, the fiscal agency's commitment to collect more tax revenues by improving collection actions and reducing tax evasion, current legislative provisions including VAT and excises, the impact of OUG 114/2018 that would increase taxes on gambling and an increase in the tobacco excise, as well as several other changes in the fiscal policy for various industries.
Spending was calculated based on: the 15 percent increase in pensions from September 2019; the increase of the social compensation from pensioners from September 2018; the increase of the gross minimum wage from January 2010 to RON 2,080/month; increased base salaries; distribution of holiday vouchers, etc.
Certain measures would continue to be applied in public institutions in order to  limit spending, such as: extra work hours would only be compensated with time off , with only a few exceptions in some sectors; in 2019-2021, no prizes would be awarded to staff; no compensation to be awarded for retiring; no vouchers to be awarded to workers except crèche vouchers.
In the strategy, the budget revenues for will reach 33.51 percent of GDP in 2019, 32.23 percent in 2020, and 31.97 percent in 2021, while budget spending would reach 36.28 percent of GDP in 2019 and 33.98 in 2021. The budget deficit is estimated at 2.45 percent of GDP in 2021.