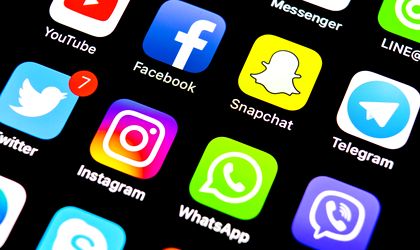 Finance ministers gathered at the G20 summit on Saturday agreed to create common rules in order to close loopholes used by global tech companies like Facebook or Google to minimise the amount of corporate taxes they pay, Reuters reports.
The tech giants have been criticised for booking profits in low-tax countries regardless of the location of the end consumers, which is seen as unfair by many. The new rules would introduce higher taxes for large multinational firms and make it harder for individual countries like Ireland to attract them by promising very low tax rates.
"We welcome the recent progress on addressing the tax challenges arising from digitization and endorse the ambitious program that consists of a two-pillar approach," the draft communique obtained by Reuters said. "We will redouble our efforts for a consensus-based solution with a final report by 2020."
Although European countries like Britain and France have been calling for such measures for a few years, the US has expressed concern that American companies were being unfairly targeted, although Treasury Secretary Steven Mnuchin appeared to be more open to the idea during the G20 meeting. Obtaining a wide consensus on significant tax measures with other countries could be challenging as well.
The G20 debate on digital taxes have a two-pillar focus: dividing up the rights to tax a company where its goods or services are sold even if it doesn't have offices in that country; and if companies still book profits in low-tax or offshore havens, countries should be able to apply a global minimum tax rate.
"We cannot explain to a population that they should pay their taxes when certain companies do not because they shift their profits to low-tax jurisdictions," French Finance Minister Bruno Le Maire said during the panel discussion.
Photo: Bigtunaonline | Dreamstime.com