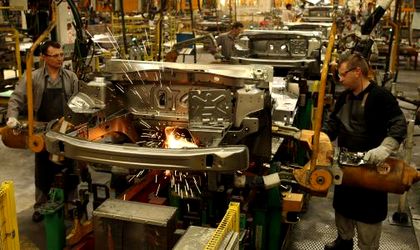 The Romanian Finance Ministry has signed five more grant agreements under the state aid scheme, and among the beneficiaries are Automobile Dacia, with RON 115.8 million, and Sogefi Suspension, with RON 104 million. In total, 14 financing agreements were signed this year, with the total budget allocated to the state aid scheme amounting to RON 1.6 billion.
Automobile Dacia aims to expand its production capacity in order to increase production to meet the growing demand on the motor vehicle market, and its approved state aid amount is RON 115.8 million lei.
Swoboda Sibiu received RON 17 million for the extension of the production capacity for sensors in the automotive industry.
Sogefi Suspensions Eastern Europe will get RON 104 million to set up a factory for the production of components for suspension systems.
Omnia Europe wants to develop a greenfield investment for the production of starch, maltodextrin, gluten, fodder gluten and maize germs, and the amount of approved state aid is RON 80.5 million.
Martur Automotive Seating and Interiors will receive RON 41.3 million to expand its capacity to manufacture car seat components and assembled car seats.
The Finance Ministry has increased the budget of the state aid scheme by over RON 1 billion in the second budget rectification this year. Thus, the total budget in 2018 allocated to the state aid scheme exceeded RON 1.6 billion.