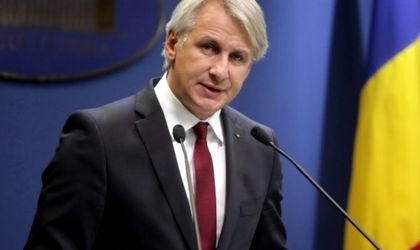 Finance minister Eugen Teodorovici said on Tuesday in an appearance on the national television channel TVR that the "greed tax" for banks will turn into a "diligence stimulus" through changes to OUG 114, and that the final talks on this issue would be carried out on Wednesday, Mediafax reports.
Teodorovici said that the new mechanism would be so flexible that some banks may not even end up paying the tax.
"This mechanism is very flexible, it stimulates the bank, and the tax that applies to a part of its remaining taxable financial assets can be near zero by the end of the year, if banks prove that they've financed Romanian companies, individuals, and state bonds," the minister said.
He added that bankers receive very large bonuses and aren't really interested in the bank's situation, whose bankruptcy could affect the economy.
Other changes to OUG 114 will be announced by the Communications and Energy ministers in the upcoming days, according to Teodorovici.
Fiscal amnesty to be discussed in April
The Finance minister also said that fiscal amnesty would be discussed within the government in April, and that it would target both the private and the public sectors.
Teodorovici says that we shouldn't talk about how much money the state might lose through the amnesty, but ask whether the state had any chance to recover the money owed.
Companies with negative capital will be given a deadline to increase their capital, and if they don't, they'll be dissolved, according to the minister.
"There are a lot of companies in Romania who behave in such a way and they affect companies that are clean and fair. We'll clean up things in the economy. Companies will see that all the measures are meant to support the business environment," he added.