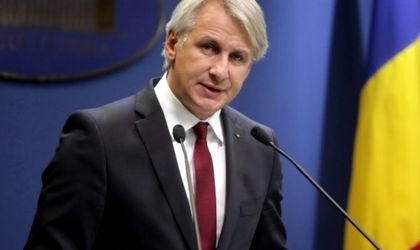 The legislative project to amend Emergency Ordinance 114 has received favourable opinions from both the Romanian National Bank and the European Central Bank, according to Finance minister Eugen Teodorovici.
In December 2018, the Romanian government introduced new fiscal regulation and taxes for banking, telecom, energy and the private pensions sector through OUG 114, which caused backlash from players in these markets and led to the decision that the government would pass another OUG to amend some of the most controversial provisions.
The Ministry put the new draft law up for public debate on Tuesday night. The most significant changes introduced on Tuesday are related to banks, energy and pension pillar II.
In a letter to the minister in February, the ECB reminded Romanian authorities that they should have consulted with the institution before they adopted OUG 114, which introduces a tax on bank assets. According to EU legislation, national institutions must consult with the ECB on any legislation that is related to its areas of expertise, including financial laws, when they significantly influence the stability of financial institutions and markets.
The ECB also noted that OUG 114 was not accompanied by any assessment of the impact it would have on the banking sector, and that this impact could be significant.
On April 9, Business Review will organise the 17th edition of the Tax & Law Conference, our flagship event that offers a full perspective on the latest fiscal and legislation changes that impact the private sector. This year's edition will focus on the raft of fiscal changes that address the telecom, energy and banking sectors, alongside the latest fiscal trends in the European Union that are also taking ground locally.