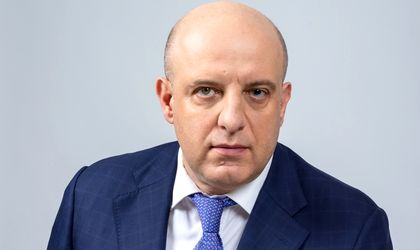 EVERGENT Investments, the investment company with the largest capitalization (1.417 billion lei), reports a historical result: the total value of assets of 2.599 billion lei. While the net result is 180.3 million lei, composed of 82.4 million lei net profit and 97.9 million lei net gain from the sale of assets reflected in the carried forward result, accounting treatment according to IFRS 9, recorded on September 30, 2021.
Financial performance
2,599 million lei – total value of assets (AUM), increasing by 27% compared to Q3 2020
2,410 million lei – the value of net assets, increasing by 26% compared to Q3 2020
2.46 lei – the unit value of the net asset, increasing by 27% compared to Q3 2020
1.44 lei – EVER share price on 30.09.2021, increasing by 12% compared to Q3 2020
"Today we report the highest value of assets in the history of our company, and all financial indicators show a substantial increase compared to the annual target. Although it is not an easy mission to deliver consistent and continuous performance, by pursuing our strategy we manage to generate significant investment performance for shareholders. The net result, with 144% higher than expected, demonstrates the strength of our business model, the performance of the management and the entire team. Looking to the future, we identify new opportunities for growth in a new economic and technological era, seeing solid premises for investments with consistent returns. We actively manage the listed portfolio, with the best performing companies in the energy-industrial and financial-banking sector, at the same time our attention is directed to new projects in real estate, agribusiness and green energy. We believe we are in the early stages of an accelerated process of growing the company and the value of our shareholders." – said Claudiu Doroș – President General Manager of EVERGENT Investments.
The registered net result is 144% above the target of 73.9 million lei, approved by shareholders for the entire year 2021. This performance is almost 2.5 times higher than the budgeted level in conditions of uncertainty is due to the net profit achieved, 5 times higher than the budgeted one, determined by the increase of the fair value of the investments in fund units and of the exceeding by 70% of the net gain reflected in the carried forward result. At the same time, the expenses of the current activity represent only 45% of the total budgeted for the whole year 2021.