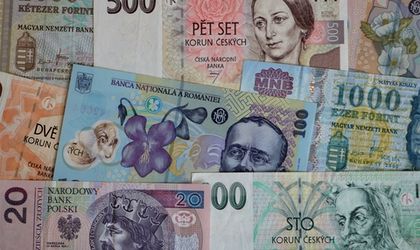 Romanian central bank ups its game, according to Erste Group analysts. The most essential insights from the CEE region this week are the upcoming string of inflation data and two monetary policy meetings.
Today, the board members of the National Bank of Romania had a meeting relating to the key rate and need to make a decision: to raise, to decrease, or to maintain it. But, given the fact that inflation is running way above the target and fiscal consolidation is progressing at a slow pace, it is expected for the Romanian central bank to accelerate its hiking cycle and catch up with its CEE peers by delivering a 50bp key rate hike to 2.25% today. At the same time, it is possible to widen its rate corridor by 100bp, lifting the credit facility rate to 3.25%, while the Serbian central bank should leave its key rate untouched at 1% as it focuses more on the repo rate for now. Also, Romanian and Hungarian consumer price growth likely eased at year-end, while in Czechia, Serbia, and Slovakia it is expected a moderated acceleration.
More than this, December CPI prints in Romania and Hungary are expected close to 7.1% y/y, supported by government subsidies for natural gas and electricity prices in the former, and a government cap on fuel in the latter, while the Serbian inflation may land at 7.6% y/y, just above its November value. We will see, as well, the November industrial production prints for Romania, Slovenia, and Slovakia, which are ought to show a diverse development, for Slovenia is sticking to a robust pace of around 5% y/y, Slovakia is marking a mild 1% y/y growth and Romania is clocking in a fall of 5.1% y/y, even though there's an improvement compared to its October performance.
When it comes to FX market developments, CEE currencies started the new year with solid strengthening, supported by stabilization of the US dollar and further tightening of monetary conditions by regional central banks. Also, a 2% yearly currency depreciation is expected, as the bank economists predict.
Last, but not least, it looks like the CEE LCY curves have shifted considerably since the start of the year, with the 10Y yield increasing by 20-30bp in Romania, Czechia, Hungary, and Poland. Part of the move can be attributed to core market developments, as the 10Y German Bund went up toward -0.05%, however, spreads against the 10Y Bund widened significantly and stand well above recently observed levels.
"We expect the National Bank of Romania to align with its peers and raise the key rate by 50bp to 2.25%, as well as widen the standing facility corridor. The National Bank of Serbia should keep the key rate stable at 1.0%, as it controls market liquidity via repo operations; as long as the repo rate (at 0.5%) remains below the key rate, the NBS should remain on hold." – Erste Group Research
Photo: Dreamstime