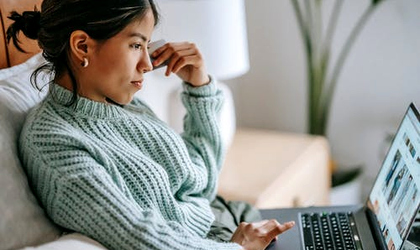 The majority of people are constantly making decisions that affect them financially, even if they are not aware of this. Most financial decisions you make will have an impact on you and your credit score. This essentially is a score that provides lenders with a picture of your creditworthiness – the higher the score, the more financially responsible you are deemed to be.
There are many factors that affect someone's credit score. Unfortunately, this does not seem to be something many people think about until they need a good score. You may need a good credit score when applying for a mortgage or a loan to start a business for example, which you are unlikely to get on a low score. If you can relate to this and are in need of improving your credit, do not panic as there are ways this can be achieved. This article will discuss how you can improve your credit score fast. 
Check Your Credit Score
One of the first things you should do is check your credit score. How will you be able to improve it if you do not even know what it looks like? Thanks to technology, there are simple ways you can check your credit score. It is as easy as downloading an app on your smartphone, which will walk you through the necessary steps to give you a detailed account of your score and credit history. This is essential so that you can work towards improving it. 
Dispute Credit Report Errors
Errors within credit reports are certainly a possibility. This is why you should check your credit, as discussed above. Check thoroughly to ensure that everything is accurate. If there are any mistakes, it is imperative that you dispute these. You can do this online, and these mistakes can be deleted from your credit history, which will automatically improve. 
Be Aware of Hard Inquiries
Whenever you apply for a new loan or a credit card, the lender will request to check your credit history. These checks cannot be completed without your permission, although they may also have a negative effect on your score. If you see them on your record, you can decide to dispute hard inquiries, particularly if you see something you did not authorize. The latter can be a sign of identity theft or other mistakes by the credit bureau. Eliminating these inquiries off your credit can contribute to an improvement of your overall credit. 
Pay Off Any Past-Due Balances
Debt is your credit's worst enemy, which is why it is so important that you get rid of it as much as possible. Even if you have large amounts of debts for different things, make sure to have payment arrangements with each company in place as your credit will reflect attempts to pay off the debt you owe. 
Avoid Using Credit Cards or Purchasing New Ones
Using credit cards can contribute to a positive credit score when used wisely. Whilst you are trying to recover financially from past mistakes, it is important you do not make new ones. Using credit cards at this stage will increase your balances and credit utilization, thus affecting your credit score. Moreover, purchasing a new credit card will trigger a hard inquiry, which may further drag you down, as previously discussed. 
Contact Your Creditors
This may be the last thing you want to do, but contacting your creditors may be highly beneficial. They will be the ones able to advise you on what to do to improve your credit as the ability to make payments. It may be easier just to struggle on your own and not look for help, especially if you do not know this is an option but you would be surprised at the amount of help that is out there to support you in times of financial hardship. This is particularly important if you have large sums of debt and are unsure of how to pay it off. 
Keep Up With Payments
Once you start improving your credit score, you need to learn the lesson and make sure that you do not return to the same situation. Start by making all payments on time. Understandably, you may struggle for certain months to meet the payments, although you should be smart about this. There are some payments that have a higher impact on your credit score such as mortgage and credit cards, which is why these should be a priority for you to pay. There may be a few instances where you have the money to pay for a bill but you forget to do so, in which cases you may consider removing late payments from your history. This can be easily done through a credit repair company. 
Know Your Financial Situation
One of the main reasons so many people struggle financially is due to a lack of knowledge and awareness about their own financial situation. Many people do not check their balances, and they are not aware of how much they get paid exactly or how much money they pay out every month towards different bills. This makes it easy for you to overspend or commit to payments when you have no cash flow to cover them. Having financial knowledge will help you understand what you need to do to improve your credit score. 
Get Professional Help
There may be times where you cannot improve your credit score on your own. You may lack the knowledge in the field or the overwhelming emotions may be getting in the way. If this is something you are experiencing, consider speaking to a professional financial advisor, who can give you additional tips on how to increase your credit score and how to prevent being in such a difficult situation again in the future. 
Once you learn about your credit score, it can be overwhelming trying to improve it as you may feel like there is nothing you can do. However, if you follow the tips discussed on this page, you will quickly be able to overcome the issue and improve your credit score.