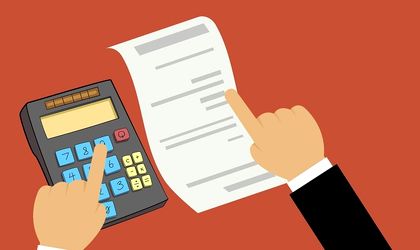 An invoice is a document that is issued by a business to its clients and customers to request for payment for the products or services they rendered. Invoices ensure that you will get paid promptly. Apart from this, invoices also serve as records that help you keep track of your sales. This is the reason why you must issue professional-looking templates for your clients and customers in a timely manner. 
Hence, here are some design tips to generate an ideal invoice:
1. Include Necessary Details
In designing an ideal invoice template, the first thing that you need to remember is to include all the necessary details for your invoice. At the very least, your invoice template should reflect the name of your company, your contact information, a space for the invoice number, payment terms and due date, as well as a space for the payer contact information and the products and services they acquire. You can also include a space in the invoice template layout for some notes as necessary.
2. Go for a Consistent Branding
The overall look and feel of your invoice template must be consistent with your brandings such as those reflected in your business cards or shop signage. In order to be consistent, you may need to take the extra effort to add the right colors in the template you have downloaded or choose the appropriate fonts in accordance with your brand. Keep in mind that in doing so, you can give your invoice template some character, which not only ensures that you get paid immediately, but it may even put a smile on your client's face.
3. Be Creative
Sure, your invoice template needs to have an overall professional look and feel, but this shouldn't hinder you from being creative. Sprinkle some ingenuity on a modern invoice template by varying some font sizes to be easily readable. On the contrary, you can also maximize the use of white space to keep your invoice template modern and clean but ingest a creative touch through border or table colors. In the end, it is about showcasing your design skills through your invoice template.
However, it is noteworthy to consider that you need to be cautious in making your invoice template a bit too flashy, or difficult to navigate. This is because if you decide to splash on too much color, there is a great chance that your clients and customers won't be printing it to save on ink. As a result, your invoice may never reach their accounts payable department. On the other hand, when there is too much visual noise in your invoice, your client may be overwhelmed and confused because there is a great chance that they will not be able to immediately notice the total amount that they are due. Therefore, make it a point to strike a balance between creativity and functionality.
Downloadable Templates
Invoice templates can now be downloaded in a variety of formats and the good news about this is that they can be downloaded for free. For a fast way to create and invoice, you can leverage automated invoicing programs which often offer invoice templates that you can download. This gives you the opportunity of choosing one that suits your needs and preferences. In choosing a certain invoice format to download, remember to consider the industry you are in to leave a professional impression on your clients.
Word and Excel Invoice Template
Microsoft Word offers the flexibility for you to design your invoice template by changing the colors and fonts as you deem necessary. You can also add images or graphics in your template accordingly. Nevertheless, once you download a Word invoice template, you need not worry about having to add your own fields or lines, rather, you just need to fill in the details of the transactions before you send it out to your client.
On the other hand, an Excel invoice template will allow you to automatically calculate the totals in your statement. However, your client or customer might not have Microsoft Excel installed on their devices. Hence, it will be difficult for them to access the invoice on their devices.
Google Docs and Sheets Invoice Template
If you are already used to Google Drive, along with all its suite of applications including Google Docs and Google Sheets, then the perfect invoice template that you need to download is one with this format. In the same manner, as a Word invoice template, you can adjust the font and colors of the template accordingly in a Google Docs invoice template. The only thing that is unique is that you no longer have to install any program or application on your computer because you can access Google Docs on your browser.
Conversely, you can also download a Google Sheets invoice template and automatically calculate your totals much like you would using an Excel invoice template. You can run this template on your browser, without having to install any other program on your computer. However, with a Google Sheet invoice template, you may have a hard time applying design customizations such as adding or changing fields.
You can also download invoice templates in portable document format, or PDF. With a PDF invoice template, you will be able to send your invoice directly to your client via email. However, you may be limited when it comes to design customizations with a PDF invoice template.
In conclusion, an invoice is an important document that you need to run your business. Make sure that you issue professional-looking invoices that contain accurate items sent to the correct recipients to reduce the risk of late payments. For this, design your invoice template to reflect the basic details about your brand such as the name of your business or your contact information. Make your branding consistent, but at the same time, give your invoice template some character. Never forget to put a thank you note at the bottom of your invoice to show some appreciation for your client.