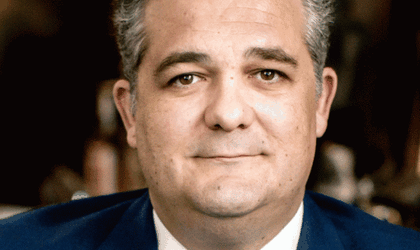 The Romanian Financial Surveillance Authority (ASF) has given real estate investment fund Globalworth the green light to list its EUR 550 million bond issue on the Bucharest Stock Exchange (BVB) although representatives have said they don't expect high transaction volumes, according to Profit.ro
The real estate developer had announced last month that it had successfully issued a EUR 550 million eurobond.
"The five-year euro-denominated bond matures on 20 June 2022 and carries a fixed interest rate of 2.875 per cent payable annually beginning on June 20 2018," according to a company press release.
Globalworth has also applied for the bonds to be admitted to the Official List of the Irish Stock Exchange and to trade on its regulated market, according to the same source. The bonds have been rated BB+/Stable by Standard & Poor's and Ba2/Stable by Moody's.
"The net proceeds from the offering will be used to repay certain of the Company's indebtedness and for general corporate purposes," reads the press release.
The European Bank for Reconstruction and Development (EBRD) said at the end of June that it had invested EUR 50 million in the EUR 550 million bond issued by Globalworth.
"This is the largest publicly traded bond issued by Globalworth, the first corporate eurobond to be dually listed on the Irish Stock Exchange and the Bucharest Stock Exchange and the first Romanian corporate bond to reach a benchmark size of at least EUR 500 million that would facilitate the bond's inclusion in global indices, attracting more liquidity and visibility," said EBRD representatives at that time.
Globalworth was founded and it is headed by businessman Ioannis Papalekas. It owns 15 properties worth some EUR 997 million, all of which are located in Romania.
Most of these are office properties including Nusco Tower, Green Court, Tower Center International, BOB, BOC and Upground. Globalworth is presently the largest office-property owner and developer in Romania. Its main shareholder is South-African investment fund Growthpoint Properties.