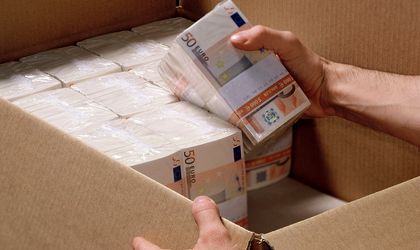 Building a strong business is a challenge and requires a huge effort to get something valuable on the market. All companies reach a stage when they need to obtain funding for their future development. Depending on the attractiveness of their business and other specifics, entrepreneurs might think of seeking a private equity firm to invest in their company.
Anda Sebesi
The world is full of people with great ideas but not all of them can convince an investor to put up his or her money in order to transform it into a great business. Building a flourishing company is a top goal of any businessperson and also a good source of job creation. Creating or extending a business requires vision, perseverance and a lot of money. Yet getting the right type of finance is still difficult for many companies.
Businesspeople that intend to attract a private equity firm to invest in their business must know that they have to convince the potential investors that their proposal is not a waste of time. They have to prove that their business has a high potential for growth on the medium and long term and is capable of delivering the best results on the market where it is active. Ultimately, all professional investors want to put their money in companies that bring them financial advantages. Not all of their investments work out. According to National Venture Capital Association (NVCA) data, up to 20 percent of venture-backed companies generate a significant return, 40 percent achieve moderate success and the rest fail. So of the many pitches private equity companies receive each year; they have to decide which are worth the risk.
Private equity firms decide to invest in a business based on significant criteria such as: management (commitment, vision), field of activity (potential for growth, competition, the market, niche products or services), business plan, the necessary investment, financial performances and options for exit after a number of years. Private equity companies aim to help a business to achieve its growth goals by offering finance, consultancy and specialized advice at different major stages of its development. They also try to create added value for a company in which they have put their money.
But not all businesses are right for a private equity firm because they have their own specifics that might not suit the investor's agenda. Private equity can't fund just any company and only the most dynamic ones or those with the highest potential for growth are selected. According to the European Private Equity and Venture Capital Association (EVCA), a private equity firm could be an option if you want to change the size of your business or take over one of your competitors, improve your management capacity, sell a part or all of your company, launch a new product or service, set up a new business, liquidate some of your assets, improve and develop your export performance, exploit the creativity and innovation of your team or recruit highly qualified professionals. But letting a private equity firm become a shareholder in your company means that you must be prepared to give up part of your company's capital to it.
To attract a private equity firm you should start with the preparation of a detailed and well written business plan.Its content depends significantly on the specifics of each business but it has to include several key elements like: executive summary (to present the idea behind the business and the company behind the proposal), company history, management team, products and services, analysis of your market and direct and indirect competitors, commercialization, operational management, financial projections, capital required and exit possibilities.
According to specialists there are three important questions that a private equity firm asks when deciding to invest in a company: Can we win? Will we win? Will it be worth it?
anda.sebesi@business-review.ro
Eight questions to consider before asking a private equity firm to join you
Are you the kind of person who can grow a company to EUR 30 million or EUR 60 million in revenue in three to seven years?
Is your business model scalable to achieve that kind of growth?
Is the market big enough to support that kind of growth?
Do you have a concise plan for how you're going to reach potential customers and persuade them to choose your company?
What might go wrong with your plan, and how are you going to deal with it?
Are you willing to dramatically change your business model if that's what it'll take to win?
Do you have a good understanding of your costs and capital needs? Are you offering investors a reasonable price?
Will investors be able to earn five to ten times their investment in five to seven years through a company sale or public offering?