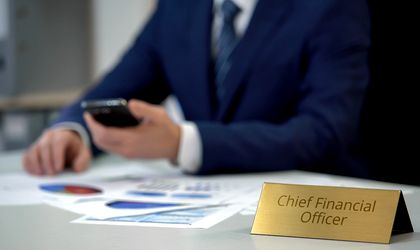 In today's challenging and ever-changing business environment, most companies are looking for leadership candidates who can help them innovate and scale. And in terms of financing, a chief financial officer (CFO) is critical to the success of any business. 
CFOs are the highest-ranking financial professional in a company and are mainly responsible for the business's fiscal health. They manage a business's financial risks, prepare financial reports, lead the finance and accounting department, and communicate with other executives to ensure it is on the right track.   
So, if you need someone to handle your business's accounting, hiring a CFO can be beneficial for you. If you don't have the budget for a full-time CFO yet, you can switch to virtual CFO services instead. That said, you'll need to pick someone with the right CFO skills. 
This article enumerates the key qualities of a good chief financial officer you should look for if you're considering hiring one. 
A CFO's role was to crunch the numbers and be transactional in the past. It's still a requirement; however, CFOs are becoming more analytical at their core.  
Today, CFOs need to be spending at least 10% of their time and efforts on transactional tasks and 90% on analytics. This is because the more time and effort they spend on analytics, the more they can help your company become more financially sound and practical.   
And in this data-driven business world, there's a significant pull from businesses as they pursue more analytics data. CFOs should then be aware of that pull. 
Strong Financial Decision Making
All C-level professionals should be strong decision-makers in their specific fields. And in the case of CFOs, they need to make sound and effective decisions regarding a business's cash flow, budgeting, and other financial matters.  
They should be strategic about the business's operations and investment. Also, they should be able to see a broader picture of how a single decision can impact another and better understand what will have a long-term positive impact on a company's finances.   
That said, a CFO should have outstanding financial acumen. Through their mastery of analytics, they should be able to make effective decisions in the face of the ever-changing financial landscapes. 
CFOs will constantly have to manage financial risk. However, the level of financial risk and the rate at which these risks are increasing in the business world is unprecedented. Thus, a CFO should have highly skilled risk management. 
A CFO should always be beside the CEO, helping the business to navigate new risks created by disruptive technology and other financial ventures. They should help make your business resilient and strengthen your business model to continue innovating and growing. 
Excellent Communication Skills
Numbers don't lie, and good analytics are essential to evaluate a business's financial resources. 
However, not everyone speaks spreadsheet. That said, an effective CFO should be a fluid translator and communicator who can explain their goals and objectives to their teams and other executives, and cross-department staff.   
Aside from the communication skills with other people, every leader should manage people. Your technical, financial skills are useless if you don't influence people and lead change. Moreover, people skills are crucial for a CFO to do their job effectively.   
The world will only continue to bring in new technology and innovations. This means that any good CFO can no longer rely on the traditional tools of the past. Thus, the old way of thinking prevents innovation and ruins a new business creation. 
That said, a good CFO should become tech-savvy. They should have good knowledge of current technologies and software used to streamline finances and accounting processes to increase efficiency. 
They should also be well-informed in new metrics and business models that can be adapted to ensure that they thrive and grow. 
Can Find The Right People
As an executive, CFOs will also have to make hiring decisions as a part of their job. They will need to drive talent retention and acquisition. 
Moreover, a good CFO will have a structured approach in creating the competencies that a business needs to fill in the gaps. They should also have creative ways of retaining workers based on their desired competencies. 
Conclusion
CFOs will need to have the right skills to do their jobs and responsibilities appropriately. And in today's fast-changing and competitive business environment, you need to hire a great CFO who has the above qualities to help your business improve and grow and push it to the next level of success.