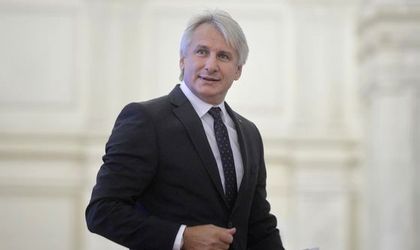 Finance minister Eugen Teodorovici said on Thursday that the government may pass a fiscal amnesty measure in May, as part of a policy package for the private sector. He added that the measure would be called "financial restructuring" and would give public companies that have large debts to the state a chance to stay open.
"This financial restructuring is a measure we're looking at in the government. I really want May to be the month when the government brings up a package of measures for the private sector, which would include, among others, the financial restructuring measure," said Teodorovici.
The minister explained that the fiscal amnesty would apply to both public and private companies and include a write-off of owed penalties and interest rates and structuring the base debt repayment in a way that allows the company to grow. He added that those who did not pay their debts to the state this year may not be able to benefit from the measure.
Teodorovici said that besides the fiscal amnesty, the measures to be passed next month would be related to companies' negative capital and to facilities offered to companies that pay their debts to the state on time.