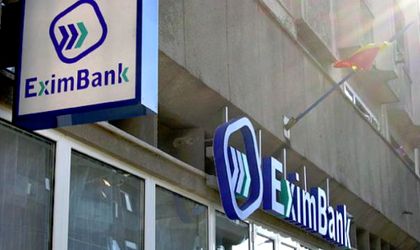 Eximbank, a Romanian state-owned bank, is close to acquire Banca Romaneasca, the state bank being preferred by the Greeks at NBG to the investment fund J.C Flowers, after submitting the final offers.
National Bank of Greece was forced to sell Banca Romaneasca due to troubles on its domestic market and failed to close a transaction with OTP Bank last year due to Romanian central bank's opposition.
Eximbank and J.C Flowers, who bought Piraeus Bank, entered the final phase of acquisition.
Sources told Business Review that the Greek bank has reached an agreement with Eximbank and the transaction will be announced soon.
Following the acquisition, Eximbank, a small player on the local market, will strengthen its position.
In May, the Romanian government announced that it plans to create a new state-owned bank with EU money aiming to support the absorption of European funds and to finance local SMEs.
It is not yet clear what is the sense of creating this new state-owned bank as the government already owns two local banks – CEC Bank and Eximbank.
The new bank, called National Development Bank, is still in an early stage as the government prepares the launch of the feasibility study.
Too many state-owned companies
The study "From Uneven Growth to Inclusive Development", released last year by the World Bank, the large share of state-owned companies in Romania, compared to other countries, affects the development of the country.
Romania's state-owned companies are less productive than private ones, and the fact that private firms are acquiring products and services from state-owned companies affects the efficiency in the private sector, according to the World Bank.