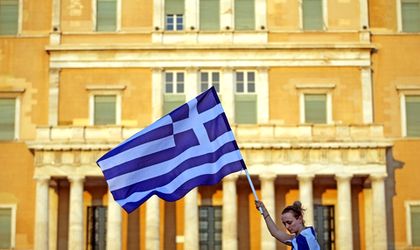 EU Economic Affairs Commissioner Pierre Moscovici announced at the ECOFIN summit in Bucharest on Friday that eurozone finance ministers have agreed to an almost EUR 1 billion debt relief to Greece as they found that the government had implemented the required reforms after the bailout that ended last year.
Since the end of the bailout in August, Greece has been monitored for reforms demanded by the EU, including changes to legislation on banks' bad debt recovery. Last month, Athens issued a ten-year bond, the first major borrowing effort since its debt crisis, according to RTE.
"All in all, Greece has done what was necessary to respect its commitments. The decision gives a new, very strong signal to the markets," said EU Economics Affairs Commissioner Pierre Moscovici after talks with ministers in Bucharest.
Today's grant is the first disbursement from a total package of EUR 4.8 billion pledged by the eurozone to Greece until 2022, as long as Athens continues the positive reforms. The funds released today could allow the country to borrow at more favourable rates.
Greece's economic growth for 2019 is estimated at 2.4 percent, after a 2.1 percent growth in 2018, according to the International Monetary Fund's projections.