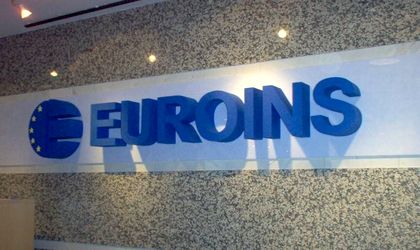 Euroins Romania and VouchForMe launched a new and unique car insurance product: facultative motor insurance with a deductible franchise that is guaranteed by the insurance client's social network. By using this approach, significant discounts can be given and the CASCO insurance becomes more accessible.
The Euroins CASCO product is a novelty on the market introducing the system of a third-party franchise, and Euroins is the first insurance company using this principle.
When purchasing the insurance policy, the insurance clients decide what amount they are willing to directly pay in case of damage (deductible franchise), before the insurer covers the cost.
The higher the deductible franchise, the higher the premium discount is. If the drivers do not feel comfortable covering the franchise by themselves, they can invite their friends and family to step in by guaranteeing through VouchForMe, allowing them the access to the biggest discounts, without taking supplementary risks. In case of damage, the deductible is split proportionally among the guarantors. This way guarantors express their trust in the individual's driving skills and behaviour in the form of a financial commitment. The product is available within the Euroins sales network across the entire country.
Euroins Romania is now offering its clients a new CASCO product that is tailored to every individual based on their driving skills and behaviour, and bring better pricing to those who are willing to prove this with the trust of their social network. By guaranteeing that they are safe drivers, their family and friends can help them achieve great discounts..
The system works both ways – so a group of friends can guarantee for each other, reaching attractive CASCO insurance primes.
"We are very proud that Euroins chose to partner with VouchForMe to bring the new product to the market. Euroins is one of the leaders in a growing market and has already proven that they know what the customers are looking for. We believe that the VFM model can bring significant savings to the end customer, help the insurance company to lower the risk and at the same time affect the future driving behaviour", said Matt Peterman, co-founder of VouchForMe.