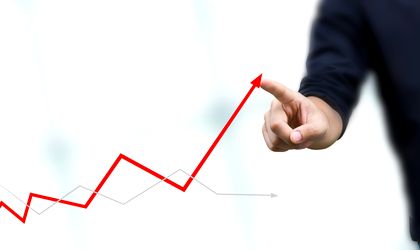 The European Bank for Reconstruction and Development (EBRD) on Wednesday revised upwards its forecast for Romania's economic growth this year to 4 percent. Previous EBRD estimates, published in May, indicated an advance of only 3.2 percent for the Romanian economy in 2019.
At that time, the institution had reduced the forecast from 3.6 percent, which had been estimated in November 2018 For 2020, the EBRD has maintained the growth forecast for the Romanian economy at 3.2 percent.
The risks associated with this year's forecast include the economic weakening of Romania's major trading partners, the deepening labour deficit, US/China trade tensions and political uncertainties.
Last month, the International Monetary Fund (IMF) and the World Bank also revised their estimates on the Romanian economy for this year. The IMF forecasts an advance of 4 percent, while the World Bank estimates an increase of 4.2 percent.